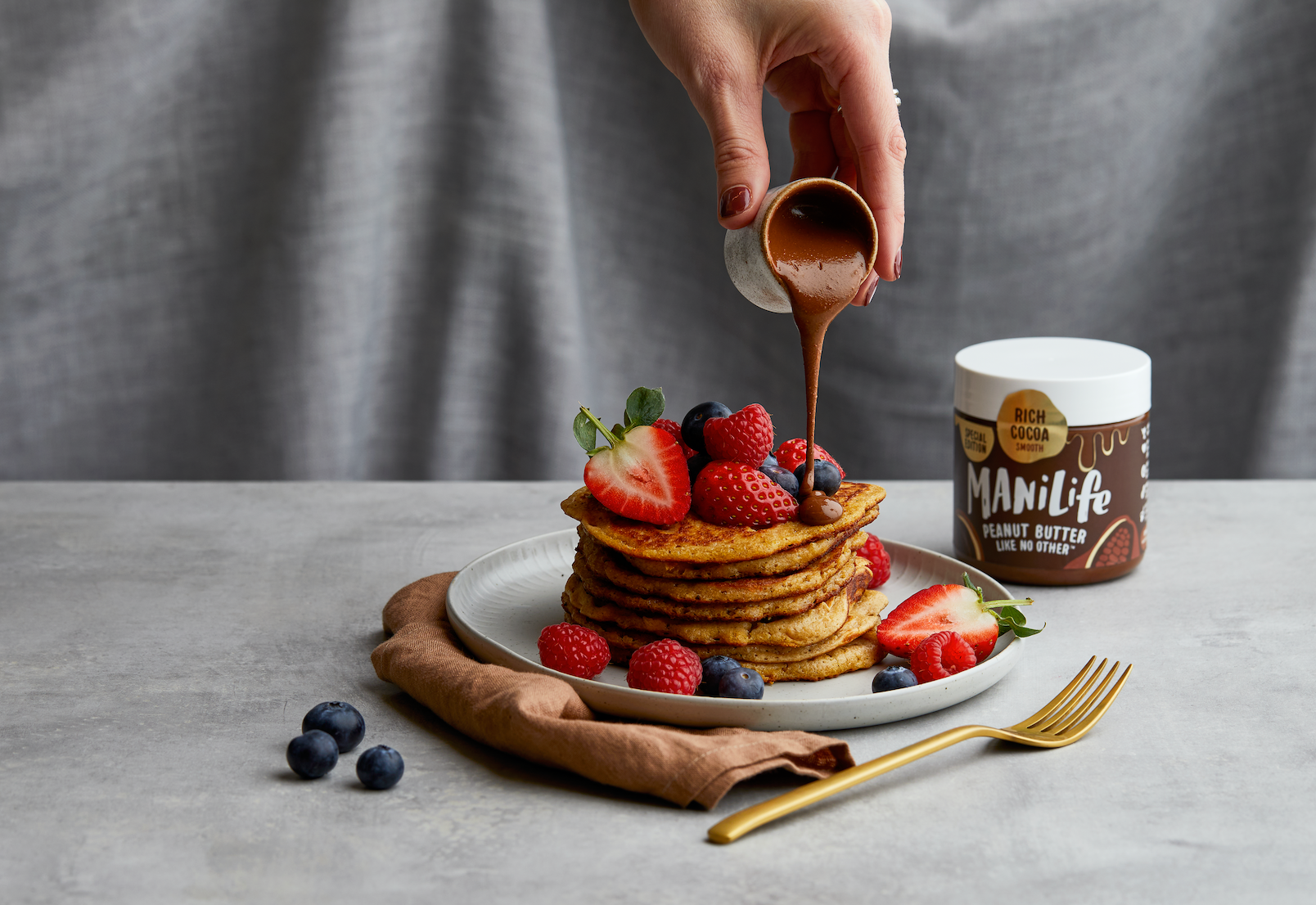 Mindful chef x ManiLife pancakes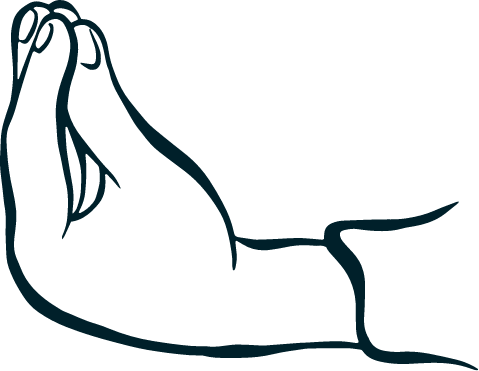 Method
1. Start by blending your oats into a fine flour.
2. In a bowl mix the flour, eggs, sugar, milk & baking powder till smooth.
3. Heat a pan on a medium/low heat with 1 tsp oil.
4. Ladel the mixture into the pan a couple of pancakes at a time, turn after 2-3 mins, then flip again for 1 more minute until golden & fluffy.
5. Repeat till all of your mixture is used up.
6. Drizzle over 1tbsp of ManiLife, then garnish with berries & a sprig of mint. 
7. Dig in and enjoy!
Ingredients
For the pastry:
300ml Oat Milk
200g Mindful Chef Organic Porridge Oats
2 tbsp coconut sugar
2 large eggs
2 tsp baking powder
ManiLife Rich Cocoa Peanut Butter
Berries 
Fresh Mint