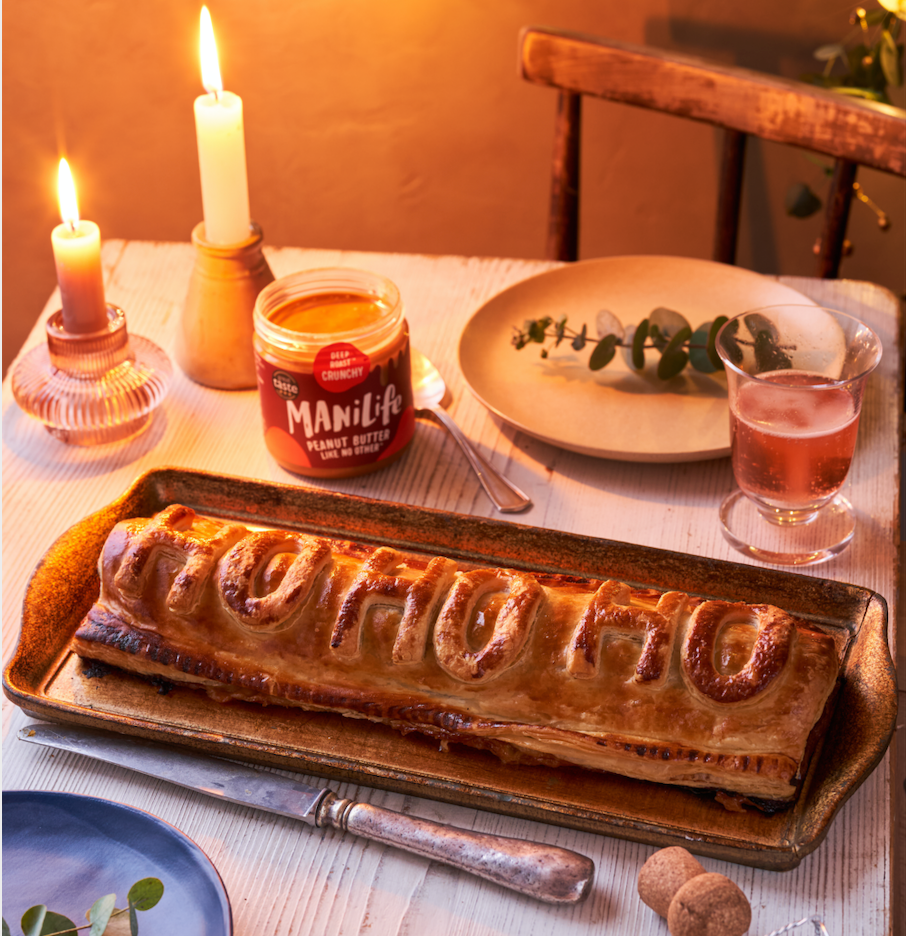 ManiLife's Slice and Share Festive Thai-style Turkey Sausage Roll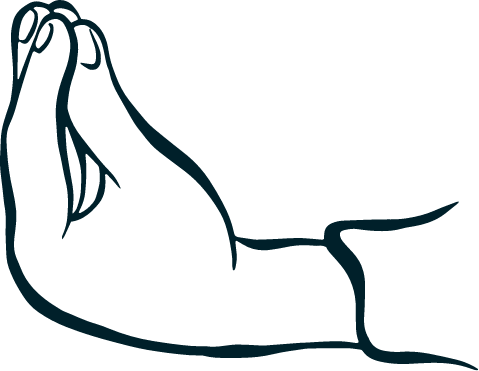 Method
1. To make the spicy peanut sauce, mix all the ingredients together in a bowl and set aside.
2. To make the sausage filling, add turkey mince to a bowl with the kecap manis, spring onion, spices and sesame oil and mix with your hands; squishing together to distribute all the ingredients well. Cover with cling film and chill for 30 mins, or make in advance and chill overnight.
3. To assemble the giant sausage roll, unfurl the ready-rolled puff pastry and place on a floured work surface. Gently roll along the length to give an extra 2 inches of pastry to work with. Cut off this additional 2 inches and reserve for the decoration.
4. With the widest side of the pastry facing you, make a cut along the length 1⁄3 of the way up the pastry - this is the base for the sausage roll. Place the turkey sausage meat along the length of the base; leaving a 1.5cm rim around the edge.
5. Make a dip along the length of the filling and spoon in the spicy peanut sauce. Brush the rim of the pastry with egg wash and place the remaining 2⁄3 of the pastry over the filling. Use a fork to crimp and seal the edges and brush all over with egg wash.
6. Using cutters of your choice (I chose to spell Ho Ho Ho) cut the reserved pastry and arrange on top and brush with a little more beaten egg. Chill for 20-30 mins.
7. Preheat the oven to 200C/Gas 6. Remove the sausage roll for the fridge and place in the centre of the oven. Bake for 30-35 mins until golden brown.
Enjoy!
Ingredients
For the spicy peanut sauce
: 
100g ManiLife Deep Roast Crunchy Peanut Butter
1tbsp rice wine vinegar
11/2tbsp kecap manis
2tbsp Sriracha

Thumb sized piece fresh ginger, peeled and very finely grated

1⁄2-1tsp dried chilli flakes, depending on how spicy you like
For the filling:
400g minced turkey thigh
4tbsp kecap manis
4 spring onions, finely sliced
1⁄4tsp Chinese five spice
1tbsp sesame oil
320g all butter puff pastry sheet, cold
1 egg, beaten