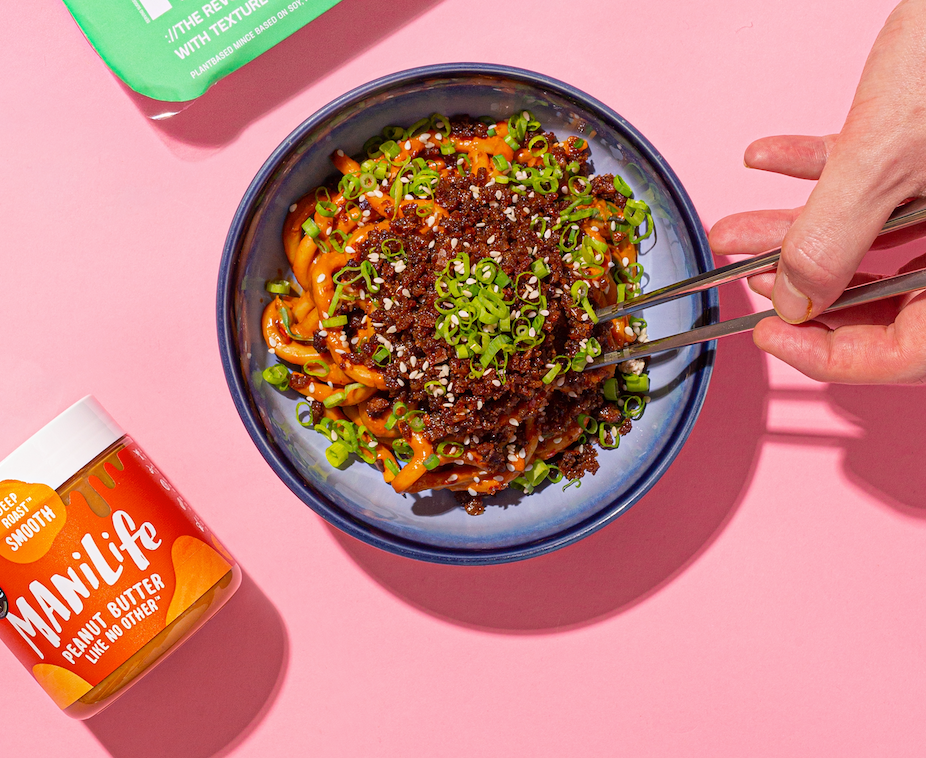 Dan Dan Style Vegan Udon noodles
What happens when you mix ManiLife Deep Roast Smooth and Future Farm mince? 🧐 Dan Dan Udon Noodles of EPIC proportions 🕺🏻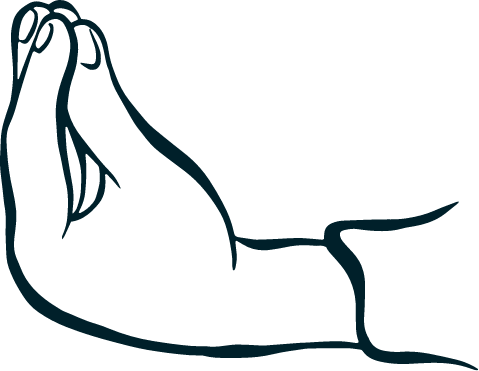 Method
1. Fry the mince in the oil over a high heat, until golden and crisp, add the 5 spice with 1 minute to go. Once ready, transfer to a plate lined with kitchen towel, season to taste with salt.
2. While the mince cooks, add the peanut butter, chilli oil, soy sauce, vinegar, ginger, garlic and 2 tbsp of warm water to a large mixing bowl. Beat together until smooth.
3. Once the water on the stove has come to a boil, add the noodles and boil for 2-3 minutes, until softened. Use tongs to transfer them from the water into the bowl with the peanut mix along with the Thai basil.
4. Toss everything together, loosen with a little of the noodle cooking water if necessary.
5. Divide the noodles between bowls and top with the crispy mince, spring onions and sesame seeds.
Ingredients
Serves 4
400g Future Farm Mince

3 tbsp vegetable oil
½ tbsp 5 spice

2 tbsp Manilife deep roast smooth peanut butter

1.5 tbsp chilli crisp oil or spicy bean paste
1.5 tbsp light soy sauce
0.5 tbsp black vinegar
1 clove garlic, peeled and grated
1-inch ginger, peeled and grated 

500g udon noodles
1 small bunch Thai basil
4 spring onions, thinly sliced
Sesame seeds