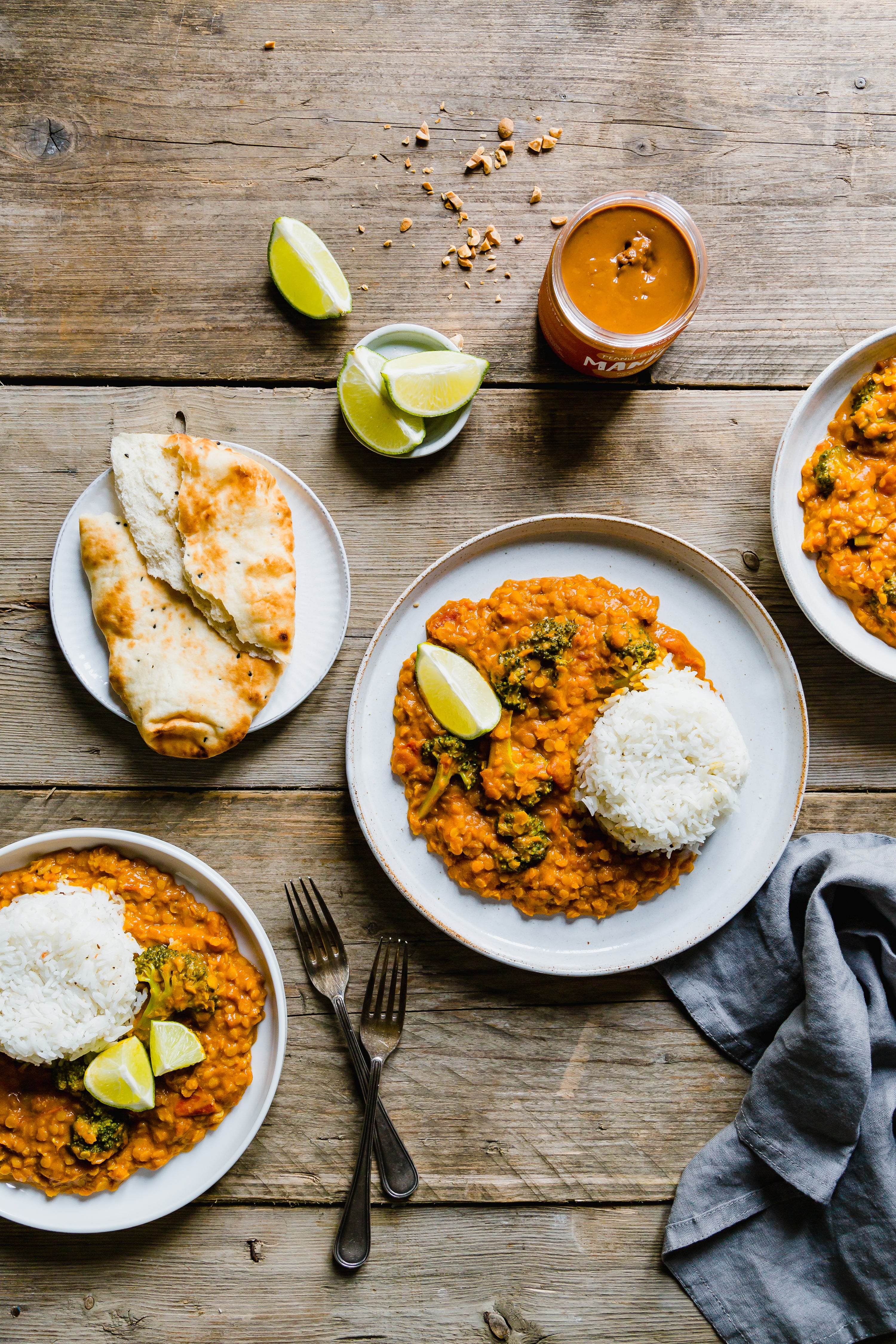 Creamy Peanut Butter and Lentil Curry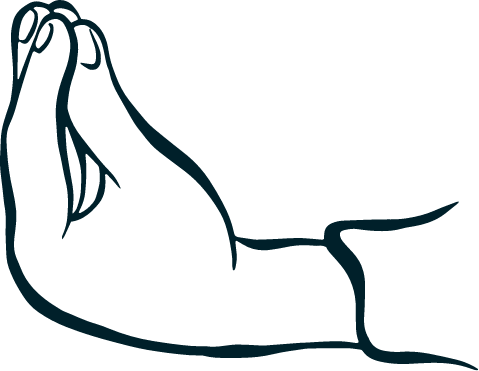 METHOD
In a large pan, heat the oil and add the garlic, ginger and all the spices together.

Cook for about 4mins, until the garlic scents the room.

At this point add in the lentils, the tomatoes and the vegetable stock – mix everything together and let everything simmer for about 20mins.

Remember to do this at low heat for the lentils to get soft and avoid anything burning (no one likes to scrub a burnt pan..)

Once the lentils are cooked, add in the coconut milk, ManiLife peanut butter and the pepper and salt to taste.

Stir everything together and let simmer for another 5-7mins.

Voilà – you are done! Serve this soul warming dish with jasmine rice and Naan bread.
INGREDIENTS
2 tbsp coconut oil
4 garlic cloves, cut in small pieces
Approx. 2.5cm (1 inch) piece of ginger, cut in small pieces
1 cup red lentils or green lentils (as preferred)
2 vegetable stock cubes
1 can crushed tomatoes (400g)
1 can coconut milk (400ml)
2 tbsp of ManiLife Deep Roast Smooth peanut butter
Salt and pepper to taste
1 tsp ground coriander
1 tsp ground cumin
2 tsp curry powder
1 tsp turmeric