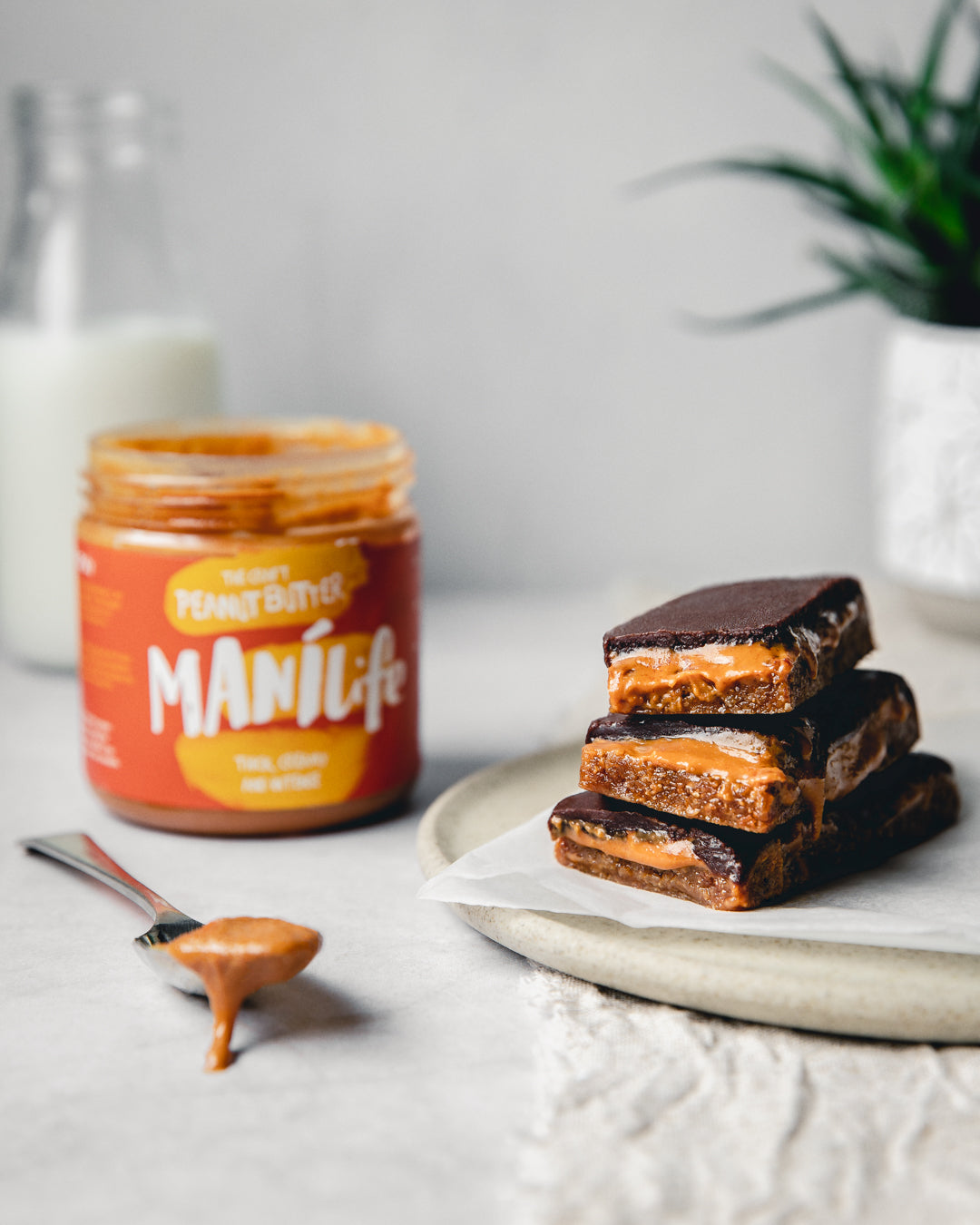 Cocoa and Peanut Butter Bars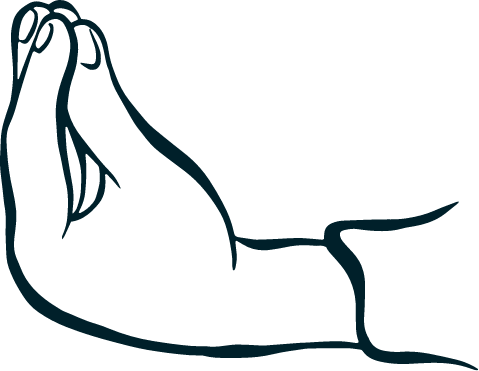 Method
1. Add pecans, brazil nuts, peanut butter, oats and dates to a blender and whizz up to a thick paste.
2.Spread into a cling film lined dish, pressing with the back of a spoon to create an even 1cm thick layer. Put into freezer for a few minutes to chill whilst you prep topping.
3. Melt coconut oil in a small pan and then whisk in cacao, honey and vanilla.
4. Take the base from freezer, spread a layer of Pb onto the base before pouring over the melted chocolate topping.
5. Return mixture to freezer for 30mins.
6. Remove to a chopping board and slice into bites. They'll keep in an airtight container in the fridge for a week
Then dig in and devour them to your hearts content!
Ingredients
For the Base:
1 handful of pecans

9 Brazil Nuts

6 tbsp of Manilife Peanut Butter

6 tbsp oats

9 dates torn up
Layer:
Topping:
2 tbsp coconut oil
2 tbsp cacao powder
2 tbsp honey
1/2 tsp vanilla extract