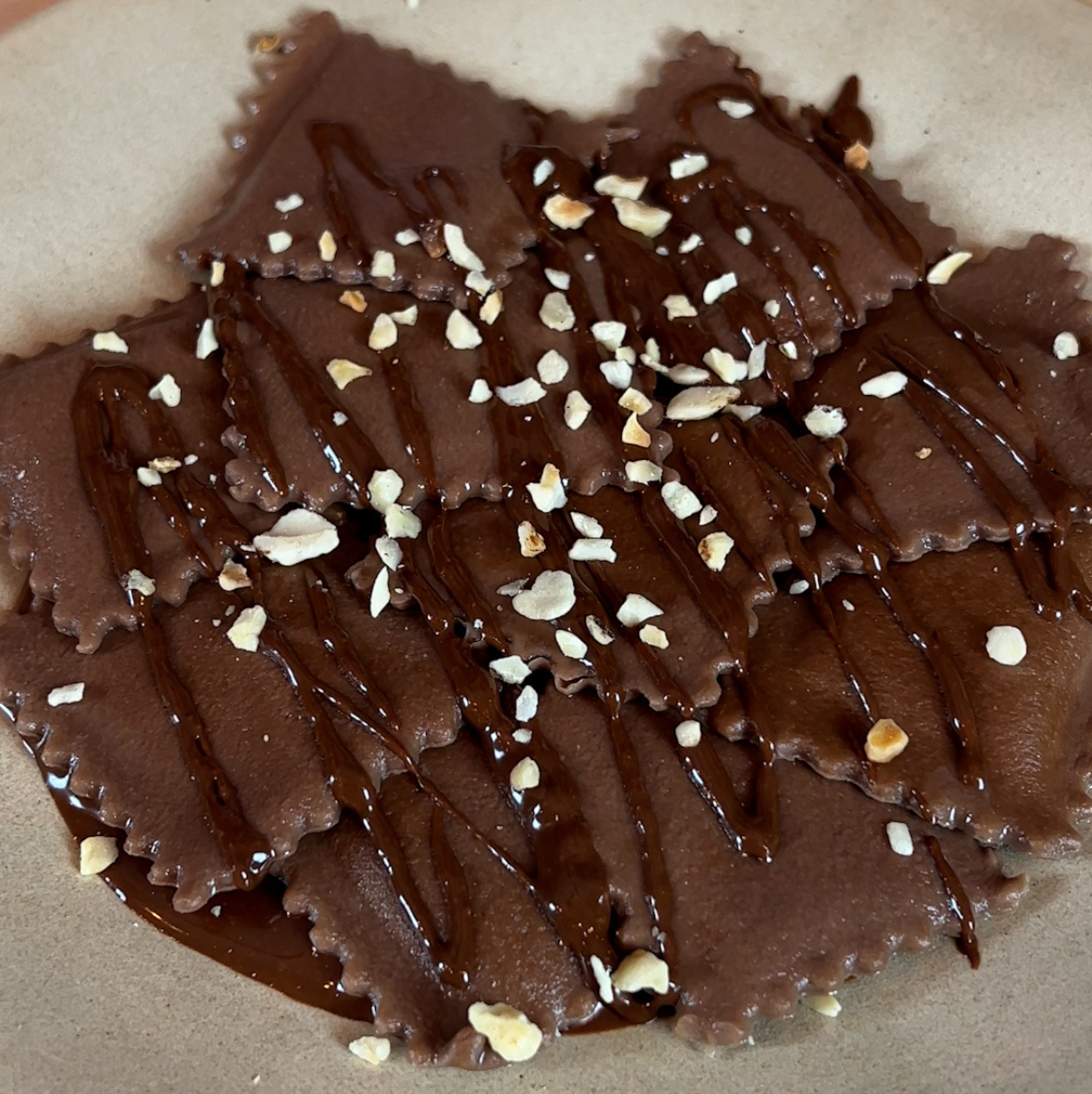 Cioccolato & hazelnut ravioli
Peanut butter & pasta = an extraordinary pairing. We've partnered with Pasta Evangelists to bring you a chocolate, peanut butter & hazelnut ravioli. Don't knock it till you try it!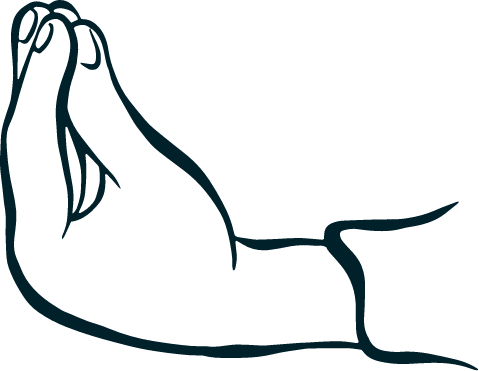 Method
Create a dough using the egg, flour and cocoa powder.
Stretch the dough out using a pasta machine
Melt dark chocolate and add peanut butter and orange zest
Add dollops of the chocolate sauce onto half your pasta sheets, fold over the other half, seal the edges around the chocolate, cut into square raviolis using a pasta cutter.
Cook the ravioli in water for 2 minutes then remove.
Plate and add chocolate/peanut butter sauce on top and add hazelnuts. 
Ingredients
Serves 4
2 large eggs 

Cocoa powder 20g 

ManiLife Deep Roast Smooth Peanut butter 25g

Dark chocolate 75g 

Hazelnuts 15g 

Zest of 1 orange