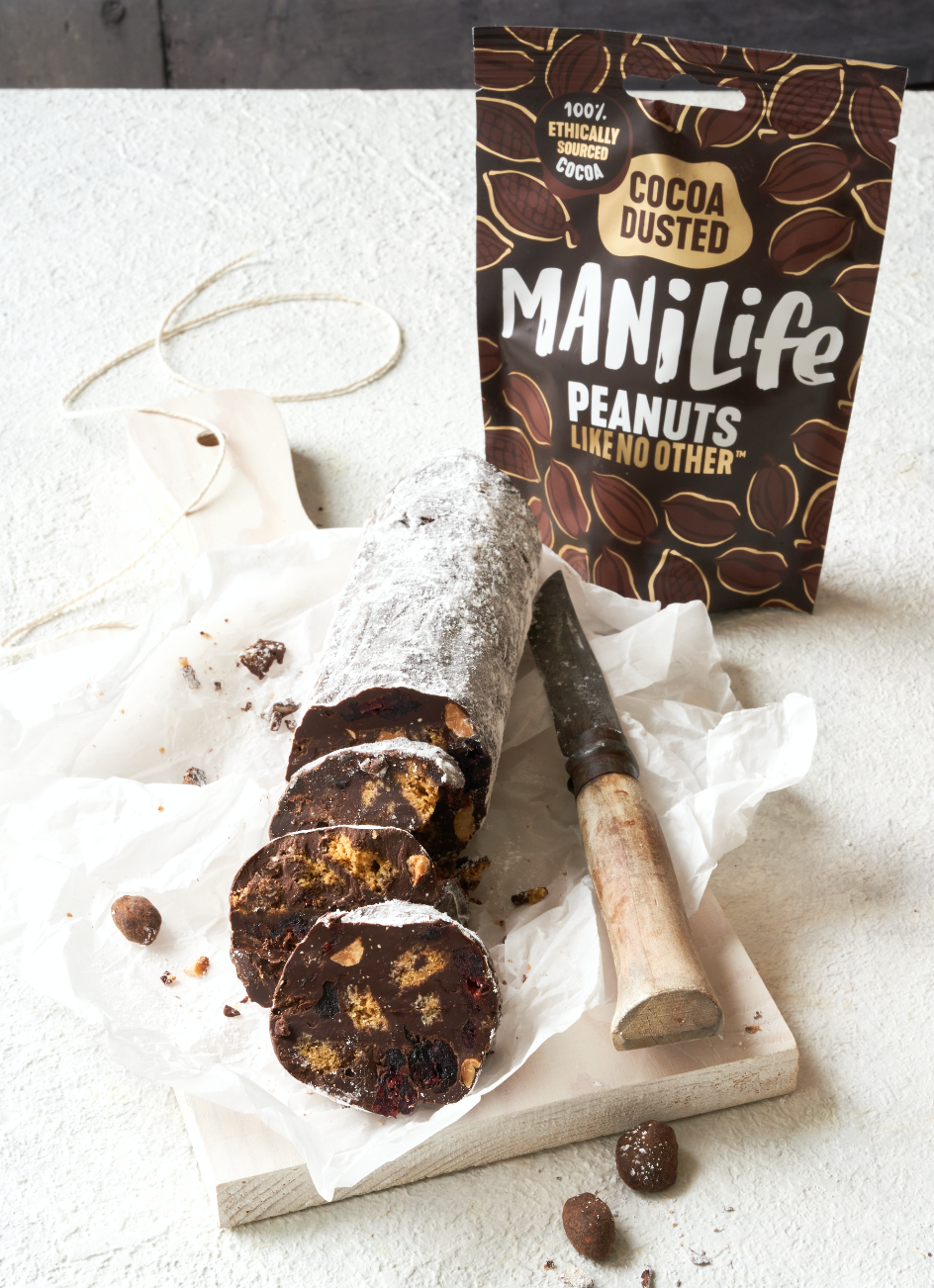 Chocolate and Peanut Festive Salami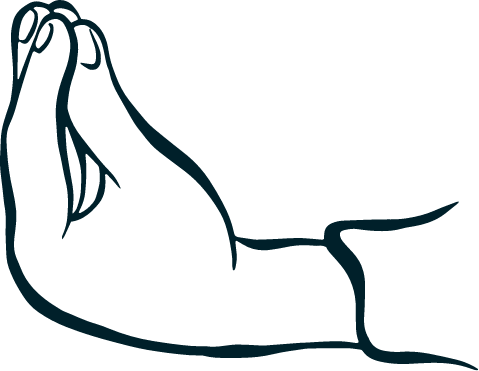 Method
Melt the chocolate, peanut butter and unsalted butter in a heatproof bowl over a pan of simmering water. Remove from the heat and leave to cool for around 30 mins.
Add the remaining ingredients, apart from the icing sugar into the cooled chocolate mixture, stirring to coat evenly. Place spoonfuls of the mixture down the middle of a piece of cling film to form a long sausage shape and then wrap it tightly and place in the fridge to chill for a few hours, or overnight.
Once fully set, unwrap and dust the 'salami' in icing sugar to give an authentic look. Wrap in a piece of parchment and tie with string.
To serve, simply unwrap and slice into 1cm pieces. Enjoy with espresso, or your favourite festive tipple. Store in the fridge for up to 2 weeks.
Ingredients
Serves 4
350g 70% dark chocolate

80g smooth ManiLife peanut butter
25g unsalted butter
100g gingernuts or digestive biscuit, broken into bite size pieces 75g pouch ManiLife cocoa dusted peanuts
100g dried cranberries
50g crystallised ginger (optional)
50g icing sugar