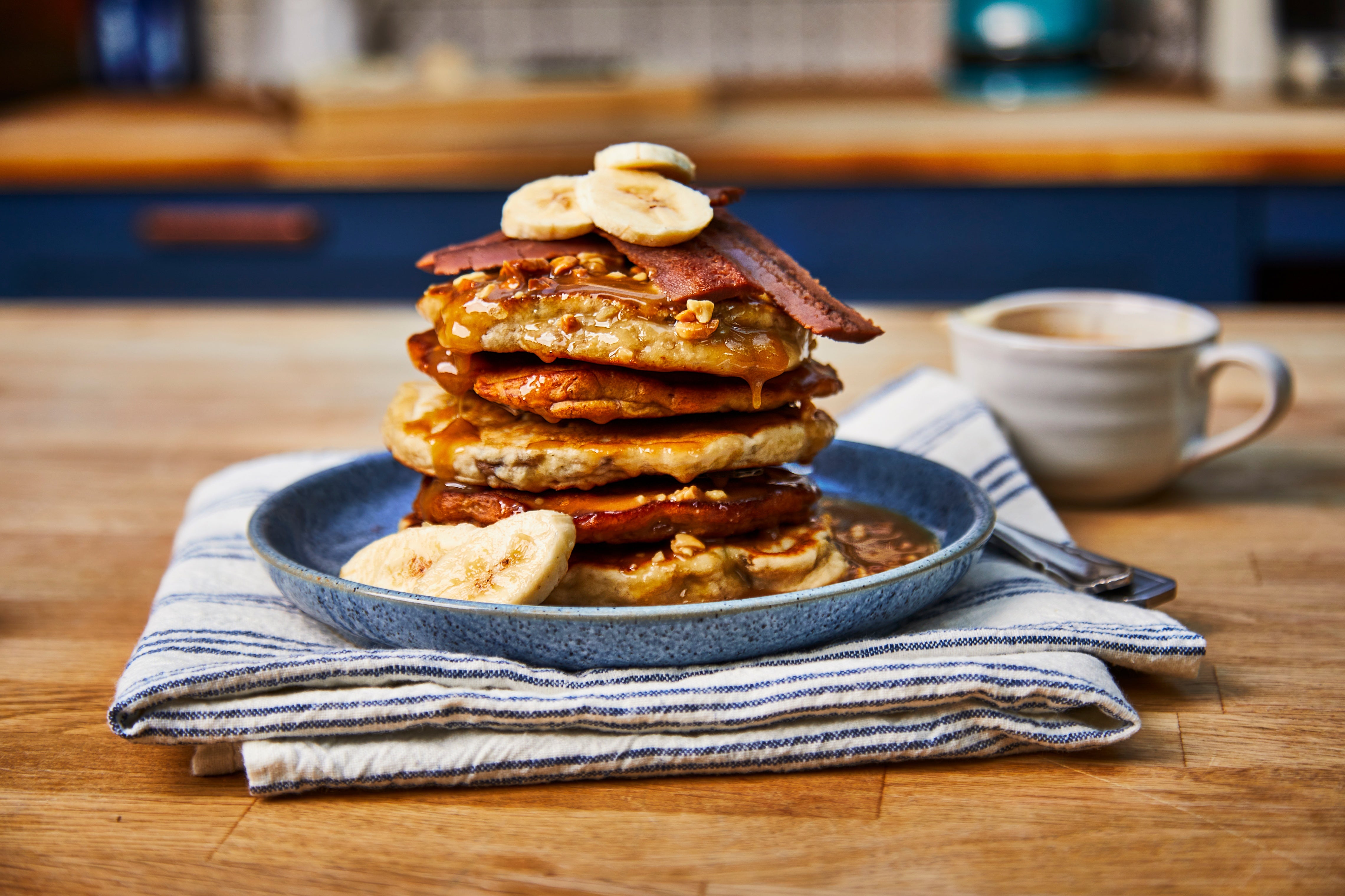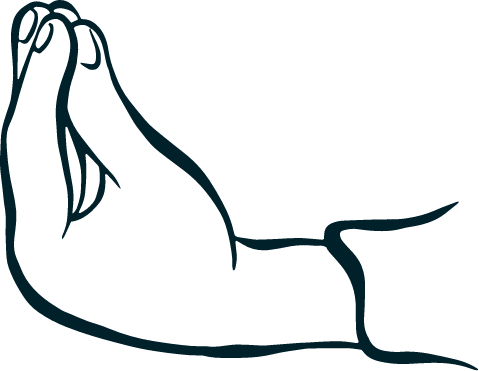 Method
1. Preheat your oven to gas mark 2/150C/130C fan. Mash 1 ½ bananas in a large bowl - save the rest for garnish. Stir through the maple syrup, coconut oil and a pinch of salt. Fold in the flour and baking powder until well combined then whisk in the almond milk. This is your pancake batter. 
2. Heat a non stick frying pan over a medium heat and add 1/6th of the batter Fry for 2 minutes on each side, or until golden brown. Place the pancake on a tray in your oven to keep warm. Repeat with the remaining batter until you have 6 pancakes. 
3. Melt the coconut oil in the microwave (or in a pan over a low heat) then whisk in the maple syrup and peanut butter. This is your peanut butter caramel. 
4. Cook the This Isn't Bacon according to the packet instructions. Stack your pancakes
Then dig in and devour them to your hearts content!
Ingredients
2 ripe bananas 

2 tbsp maple syrup 
2 tbsp coconut oil, melted, plus extra for cooking 
180g self raising flour 
½ tsp baking powder 
110ml almond milk 
For the peanut butter caramel: 
55g coconut oil 
60ml maple syrup 
26g ManiLife Deep Roast Crunchy peanut butter 

This Isn't Bacon to serve