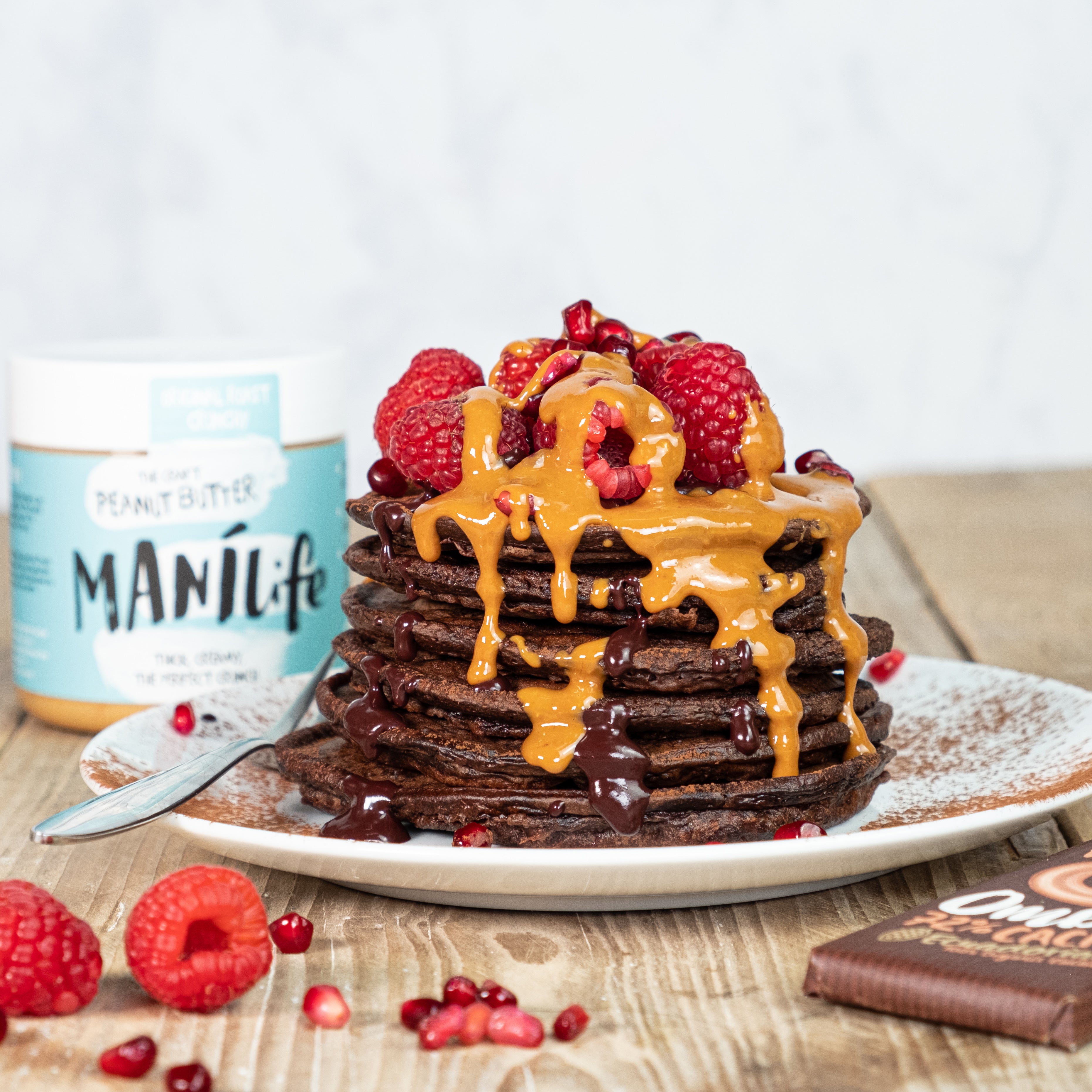 Vegan Chocolate Pancakes with Peanut Butter Drizzle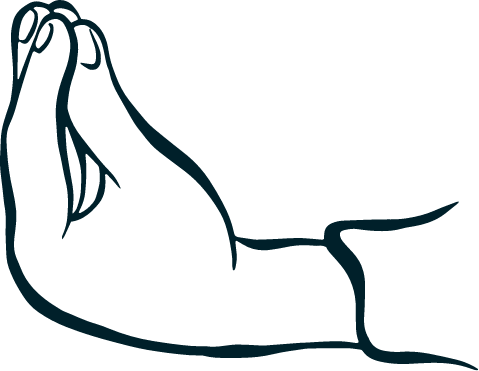 METHOD
In a bowl, mash the peeled banana and add the plant milk, maple syrup, and coconut oil. Give it a quick whisk.

To the wet ingredients, add the flour, 60% of the melted Ombar chocolate, and baking powder. Whisk until incorporated.

Spray a flat pan or griddle with oil and heat it up to medium to low heat. Add a small ladle of pancake batter. Let it cook until the middle becomes bubbly and the corners set, then flip with a spatula. Let it cook on the other side until done.

Repeat for all the pancakes. You should be able to get 6 pancakes out of the batter.

Stack the pancakes, add the rest of the melted chocolate on top, along with the peanut butter and berries.
INGREDIENTS
1 very ripe banana
3/4 cup plant based milk
1 tsp maple syrup
2 tsp melted coconut oil + more for spraying the pan 
1 cup all purpose flour 
1.5 teaspoons baking powder 
70g Ombar 72% (melted & split 60/40) check these guys out - they are pretty awesome! https://www.ombar.co.uk/