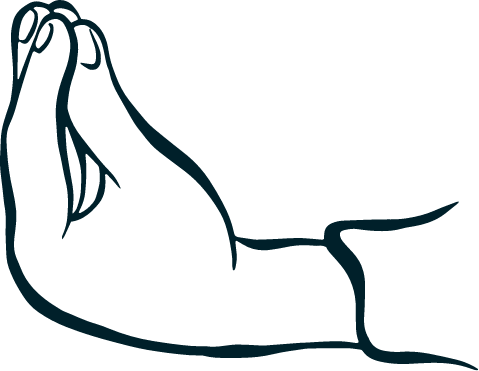 Method
1. Remove the outer layer of the lemongrass and slice the root off. Use only the first two inches (the white part) and slice very finely.
2. Using a veg peeler, peel the zest of half the lime, slice thinly.
3. Peel the ginger, shallots and garlic and roughly chop.
4. Grind the paste ingredients and the spice mix, until smooth (using a blender or pestle and mortar).
5. Open the tin of coconut milk without shaking it. You want the cream and the milk separated because you will fry the paste in the cream. Scoop the cream off the top of the can and spoon into a wok or large saucepan. On medium heat, let it bubble and then add the curry paste and fry it for 5-8 minutes stirring constantly. This is key to extract all the flavour from the spices.
6. Little by little, add the rest of the coconut milk and keep stirring. The oils will start to separate, and the coconut will disappear into the paste.
7. Add the peanut butter and stir thoroughly until completely combined.
8. Fill the tin of coconut milk up with water and stir into the pan.
9. Stir in 1 tbsp soy sauce and then 1 tbsp coconut palm sugar to the pan.
10. Add peeled and chopped sweet potato, red onion and pop the lid on to simmer for 15 minutes until the potato starts to soften. Stir through the tamarind (and fish sauce if you are using). 
11. Add the tenderstem broccoli and remove the lid, cooking for a further 5 minutes. 
12. Serve with steamed rice and plenty of fresh coriander. If you wish to serve a wedge of lime with the curry go ahead but do taste it first.
Then dig in to your peanut butter feast!
Ingredients
Paste Ingredients:
1 Spice Mix Pack
1 Stick Lemongrass 
1 Lime
3 Garlic Cloves
1 Shallot
1 Small Piece Ginger
Curry Ingredients:
1 tbsp ManiLife Deep Roast™ Crunchy Peanut Butter
400g Tin of coconut milk
1 Red onion, chopped into large chunks 
1 Sweet Potato, cut into bite size chunks 
1 tbsp Granulated coconut palm sugar 
1 tbsp Tamarind paste 
1 tbsp Soy sauce
1 Small bunch fresh coriander 
300g Tenderstem broccoli
A splash of fish sauce, unless you're following a vegan or vegetarian diet

Rice, to serve