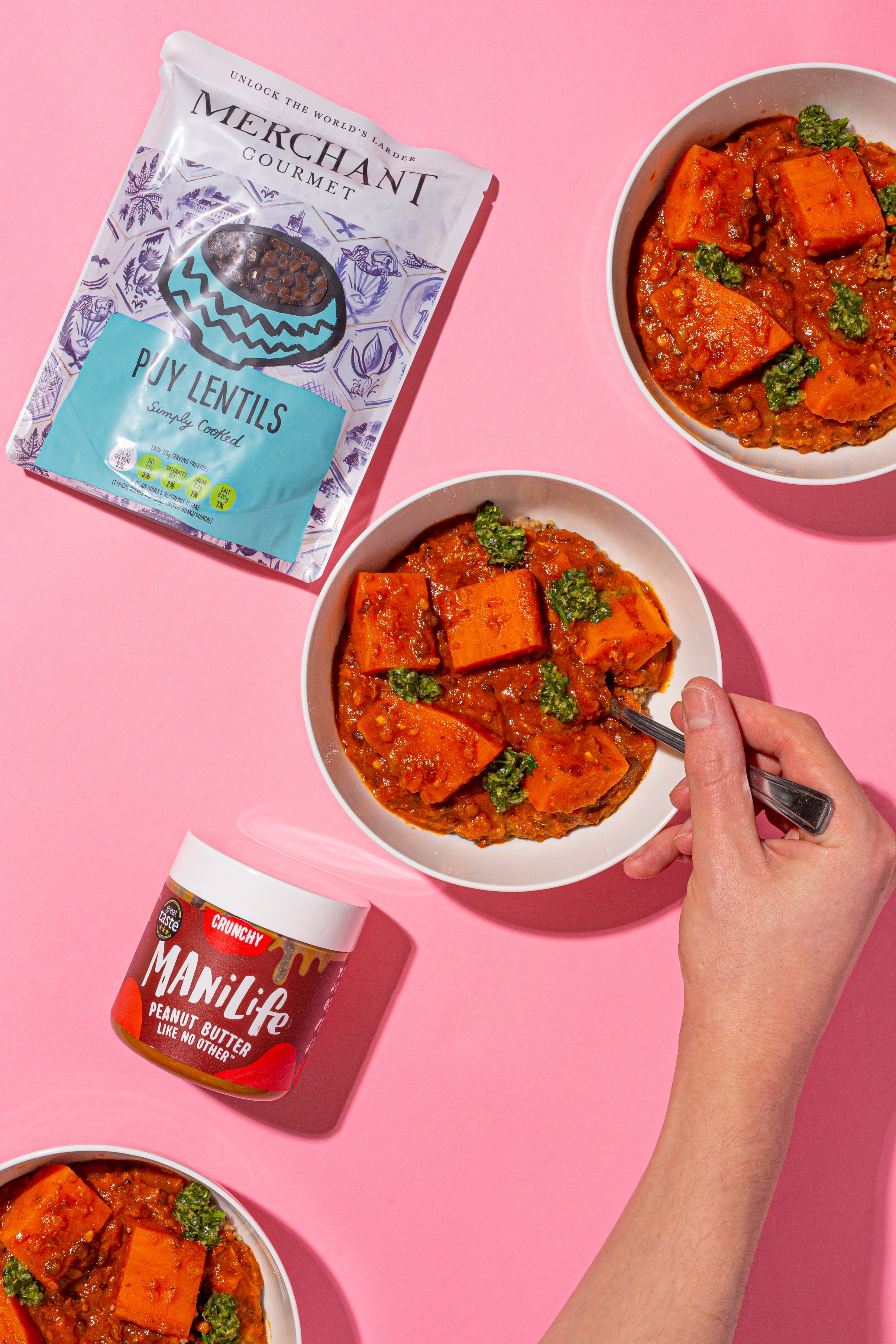 Sweet potato, lentil & peanut stew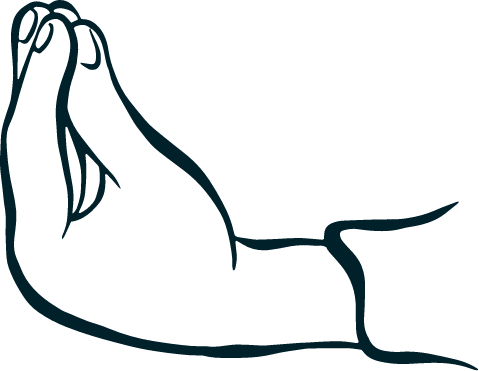 Method
Whack a large pan over a medium heat and add a shot of olive oil. Chuck in the onion and fry for 8-10 minutes, until translucent and golden in places.
Add the ginger, garlic, spices and tomato paste. Cook for a further 3-4 minutes, until dark and sticky.
Add the peanut butter, tomatoes, sweet potatoes, lentils and a stock cube. Season with a generous pinch each of salt and sugar.
Cover with water and bring to a boil over high heat. Reduce the heat to low and simmer for 15-20 minutes, until the potatoes are soft throughout.
To make the dressing blitz the coriander, lime zest and juice and ginger together in a small food processor, until semi-smooth. Add a splash of oil to loosen the mix and season to taste with salt.
Ladle the stew into bowls over steamed quinoa and spoon on the dressing. Store any leftovers in the fridge for up to a week, or the freezer for up to two months.
Ingredients
Serves 4
1 brown onion, finely chopped

3cm knob ginger, finely grated
5 garlic cloves, peeled and crushed
1.5 tbsp curry powder
1/2 tbsp cumin
3 tbsp tomato paste
90g Manilife Deep Roast Crunchy Peanut Butter
400g tinned diced tomatoes

2 large-sweet potatoes, peeled and cut into small squares

250g Merchant Gourmet Cooked Puy Lentils
1 vegetable stock cube
For the dressing:
½ small bunch coriander, roughly chopped
2 limes, zest and juice
1cm knob ginger, finely grated
To serve:
Steamed quinoa