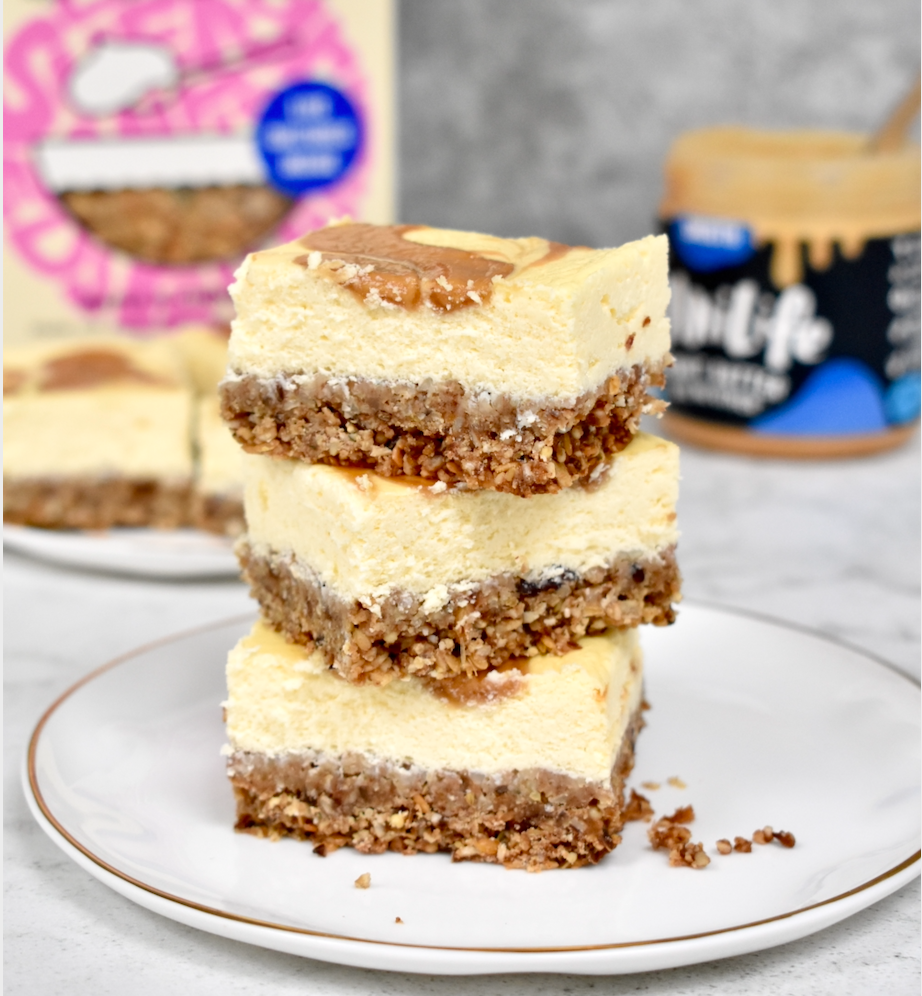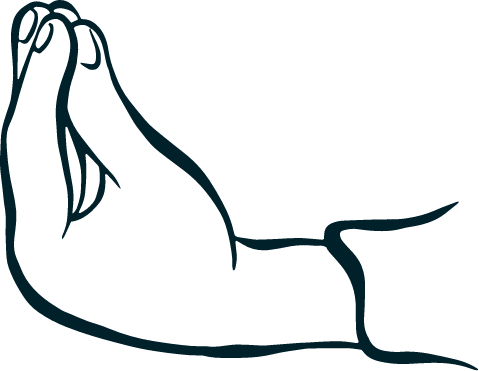 Method
1. Preheat oven to 180C and line 8-inch square baking pan with parchment paper and a little overhang on either side.
2. Add granola and process to get coarse crumbs. Roughly chop the dates into smaller pieces and add to the mix with melted coconut oil and salt and pulse to combine. Press evenly into the prepared baking pan using the back of a spoon.
 3. In a large bowl add the cream cheese. Use an electric whisk and beat until light and smooth. Add the yogurt, honey, vanilla extract and beat until combined. Add the eggs one at a time and beat until just combined to keep the mixture light and fluffy.
4. Pour over the crust and spread evenly using a spatula. Gently tap to remove any bubbles.
5. Dollop the peanut butter on top in 12 evenly spaced blobs (around a teaspoon per each) and once finished swirl with a tip of knife. Bake for 30 mins until just set with a little wobble.
6. Allow to cool completely in the pan. Then slide a pallet knife along the edges if you need to loosen and using the sides of the parchment paper carefully lift and transfer onto a large plate or board.
7. Place in the fridge to chill for at least 4-5 hours or even better overnight. Cut into squares and serve.
Ingredients
For the Crust:
250g SPOON Happy Gut granola

3 tbsp coconut oil, softened
3 Medjool dates, pitted
Pinch salt
For the Cheesecake:
250g full fat cream cheese, at room temp
200g full fat thick Greek yogurt
2 tbsp honey (light and mild)
1 tsp vanilla extract
2 large eggs
70g ManiLife Smooth Peanut Butter