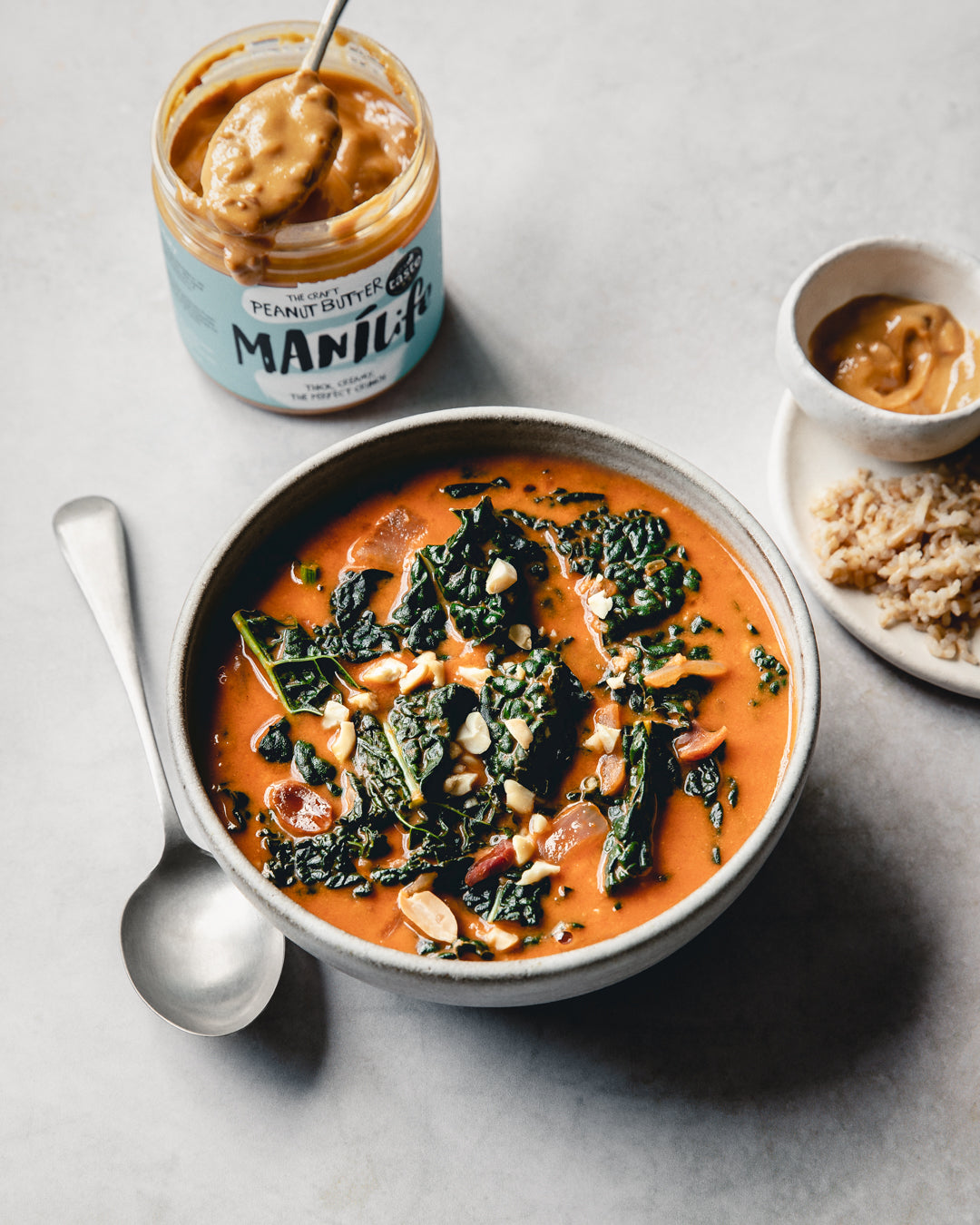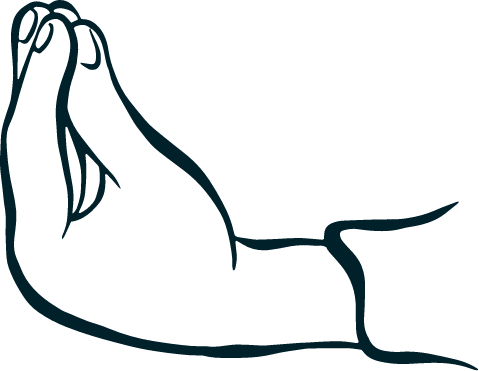 Method
1. Preheat the oven to 190°C/374°F.
1. Combine the broth and water in a medium Dutch oven or stock pot. Bring the mixture to a boil, then add the onion, ginger, garlic and salt. Cook on medium-low heat for 20 minutes.
2. In a medium-sized, heat-safe mixing bowl, combine the peanut butter and tomato paste, then transfer 1 to 2 cups of the hot stock to the bowl.
3. Whisk the mixture together until smooth, then pour the peanut mixture back into the soup and mix well. Stir in kale and season the soup with hot sauce to taste.
4. Simmer for about 15 more minutes on medium-low heat, stirring often. Season with additional salt or hot sauce if desired.
5. Serve over cooked rice if you'd like, and top with a sprinkle of chopped peanuts.
Ingredients
1L of Vegetable stock

2 cups water
1 medium red onion, chopped
2 tbsp diced fresh ginger
4 cloves garlic, cut in small pieces
1 tsp salt
1 bunch of kale, chopped into 3 cm strips
100g of Original Roast Crunchy ManiLife Peanut Butter
Tomato paste
Hot sauce, like sriracha
¼ cup roughly chopped peanuts, for garnish
Cooked brown rice, for serving (optional)