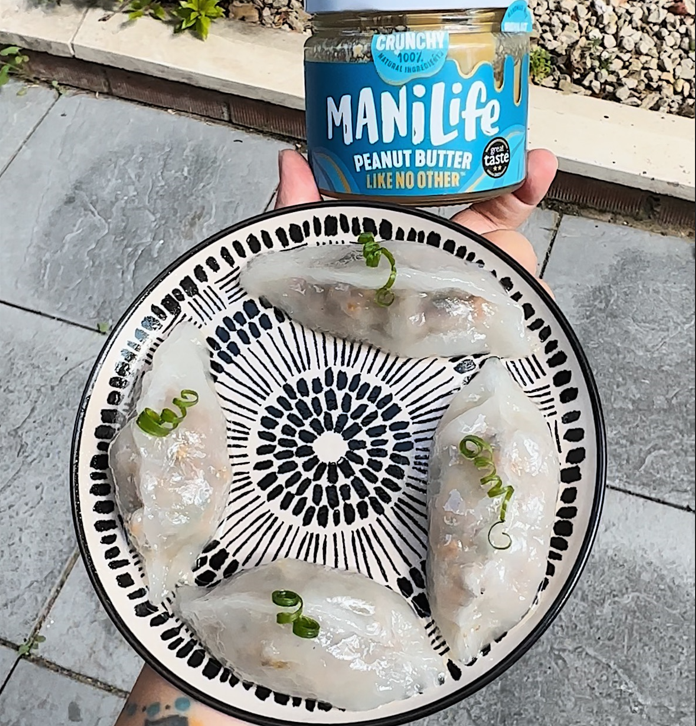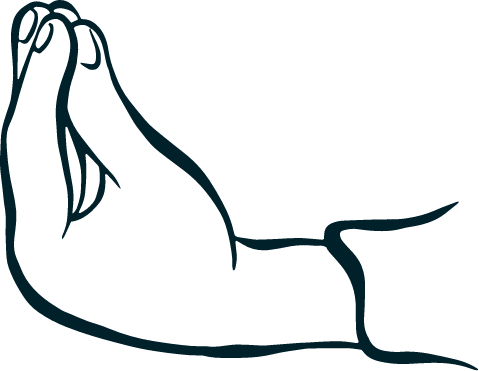 Method
In a frying pan, add the oil and fry the shallots and the shrimp in medium heat for a couple of minutes. Then add the chopped pickled veggies and cook for another minute. Add the minced meat and chop it up with a spatula, cook until the meat has browned.
Add the soy sauce, sugar, five spice and sesame oil, cooking wine, and water and mix well. Finally add Manilife Crunchy Peanut Butter and the chopped spring onions and mix everything until well incorporated.
For the dough, add both starches onto a bowl and pour boiling water, use chopsticks to combine everything until the dough comes together. Cover and let it cool down for about 5-10min before kneading.
Once it's not too hot to handle, add the oil and knead the dough until smooth. Divide the dough into 12 equal balls, and roll them flat with a rolling pin (tortilla press also works if you're strapped for time!)
Add one large teaspoon of filling into the wrapper, fold it in half and pinch the corners, repeat until both wrapper and filling have been used up.
To cook the dumplings steam over high heat for 10min. You can give them a little brush of oil once finished to keep them nice and shiny!
Serve them with your fav dumpling dipping sauce – we of course recommend satay!
Ingredients
Serves 12 dumplings
Filling:

1 tbsp rapeseed oil

1 shallot, finely chopped

10gr dried shrimps, rehydrated and chopped

20gr Chinese preserved vegetables

50gr minced pork

1 tsp light soy sauce

2 tsp brown sugar

1/2 tsp Chinese five spice

1 tsp sesame oil

1 tsp Chinese cooking wine

50ml water

20gr Manilife Crunchy Original Roast

20gr spring onion, chopped

Wrapping dough:

75gr wheat starch

50gr tapioca starch

150ml boiling water

1tbsp rapeseed oil