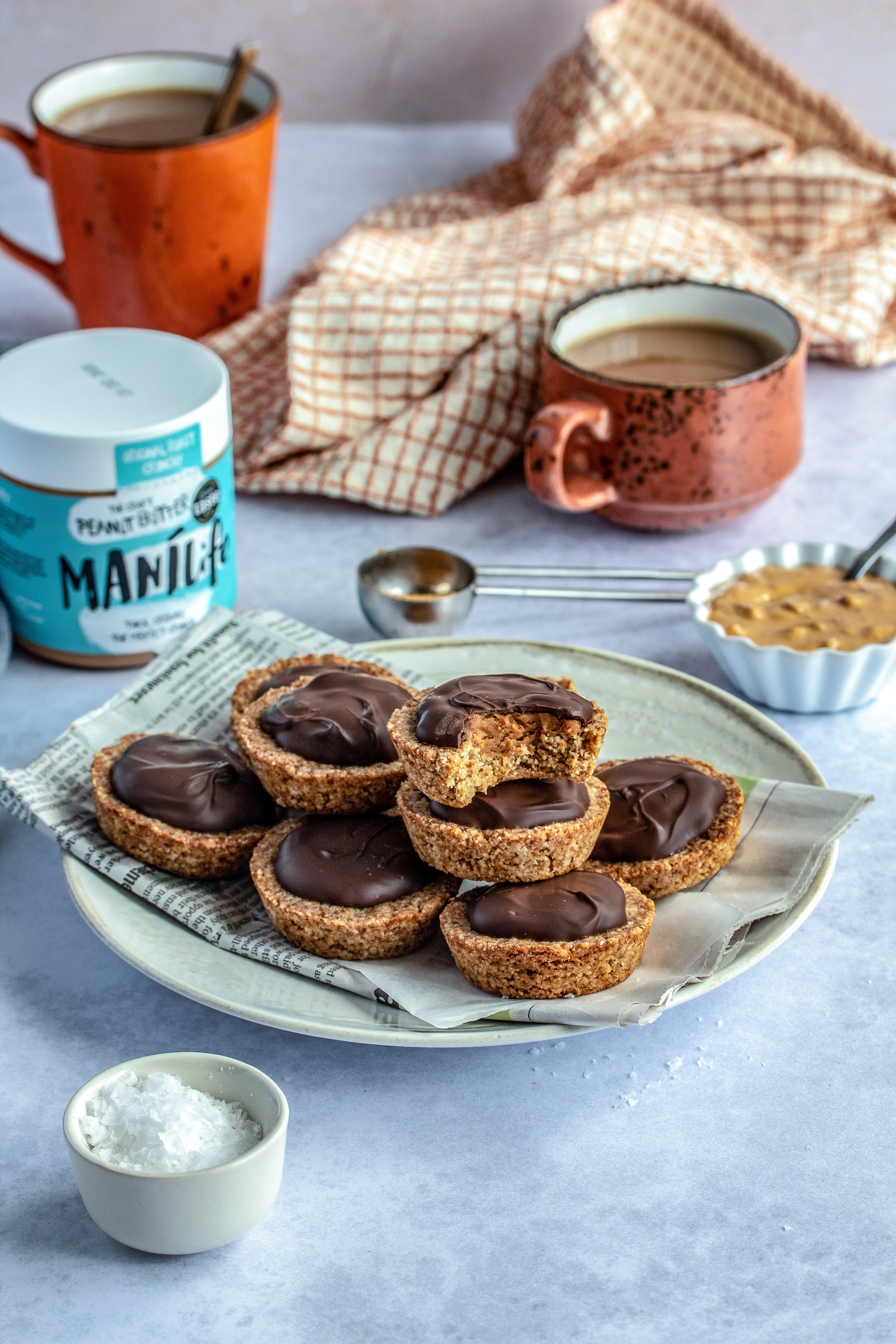 Peanut Butter Cookie Cups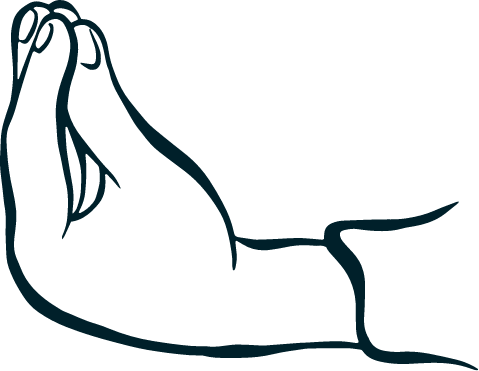 Method
1. Preheat oven to 160C (300F).
2. Grease a silicon muffin tray with spray oil,
3. Mix together base ingredients (almonds, coconut sugar, coconut oil, salt)  and divide between prepared tray.
4. 
Press down with the back of a spoon and create an indent in the centre with your thumb.
6. 
Press the centre down gently when they come out of the oven and allow to cool fully in the tray.
7. 
Once cool, mix together peanut butter and maple syrup and place into the centre.
8. 
Cover the top with melted chocolate and allow to set in the fridge. Will keep in the fridge for up to one week or freeze for up to one month.
ingredients
150g ground almonds
50g coconut sugar (normal sugar can also be used)
50g coconut oil, melted

Pinch of salt

8 - 9 tsp of ManiLife peanut butter 
2 tbsp maple syrup  
70g dark chocolate of choice, melted (melt in the microwave using 30 second increments or slowly in a heat safe bowl over a pot of boiling water)Walnuts, roughly chopped