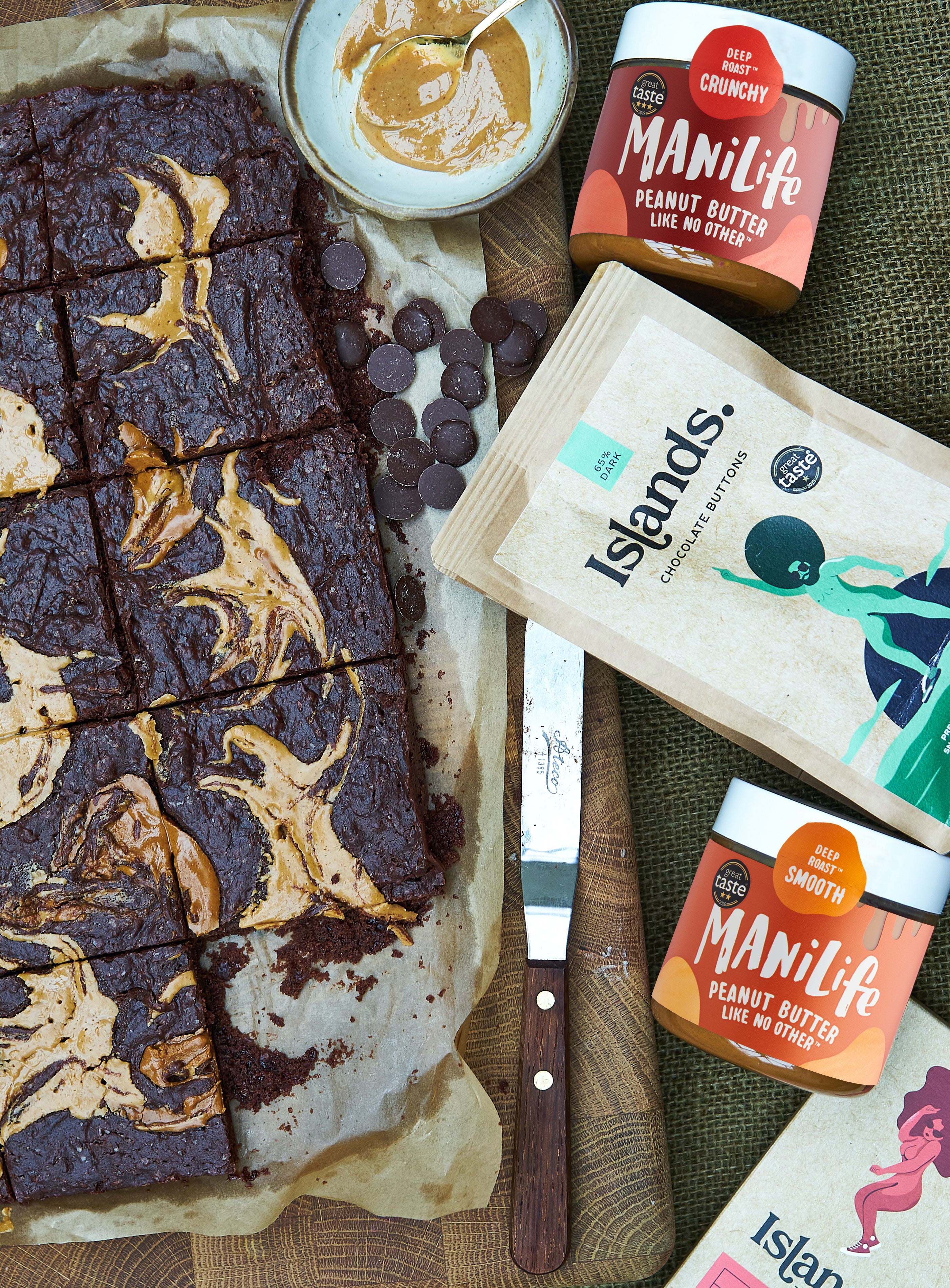 Peanut Butter & Chocolate Swirl Brownies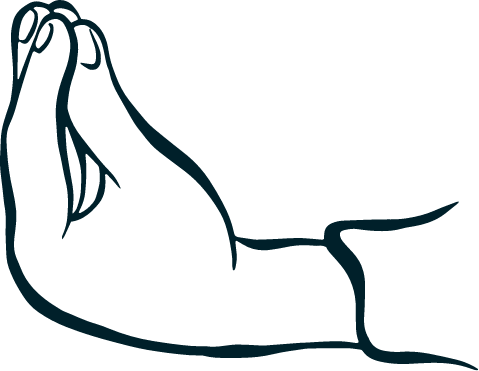 Method
1. Preheat the oven to 170 degrees. In a small pan add butter and melt on a low heat.
2. While the chocolate is melting make the flax egg by adding ground flax and water and let it soak up. 
3. Once it has started to melt add in the chocolate buttons and let those melt too.
4. Once everything has melted, take off the heat and add to bowl and add the sugar and stir until the sugar has dissolved.
5. Add the flax egg, plant milk, flour, baking powder and pinch of salt and mix well. Chop up the 100% bar into small pieces and add to the mixture and give it another mix.
6. Prepare and line a baking tray with greaseproof paper and pour the mixture in and smooth out with the back of your spatula.
7. Choose either the crunchy or smooth peanut butter and dollop on top and swirl with the back of a spoon to make lovely peanut butter swirls.
8. Cook in the over for 30 minutes. It will seem uncooked when you take it out but you will need to cool it properly before cutting into this fudgy dream brownie.
Ingredients
190g of Melted Islands Chocolate Buttons
80g of Melted Plant Butter (or normal)
160g of Brown Sugar
1 Flax Egg (1 tbsp of ground flax + 30 ml water)
120ml of Plant Milk
140g of Flour

1/2 tsp of Baking Powder

Pinch of Salt

100ml of ManiLife Deep Roast Peanut Butter (crunchy or smooth)
1 bar of 100% Islands Chocolate (broken into pieces)