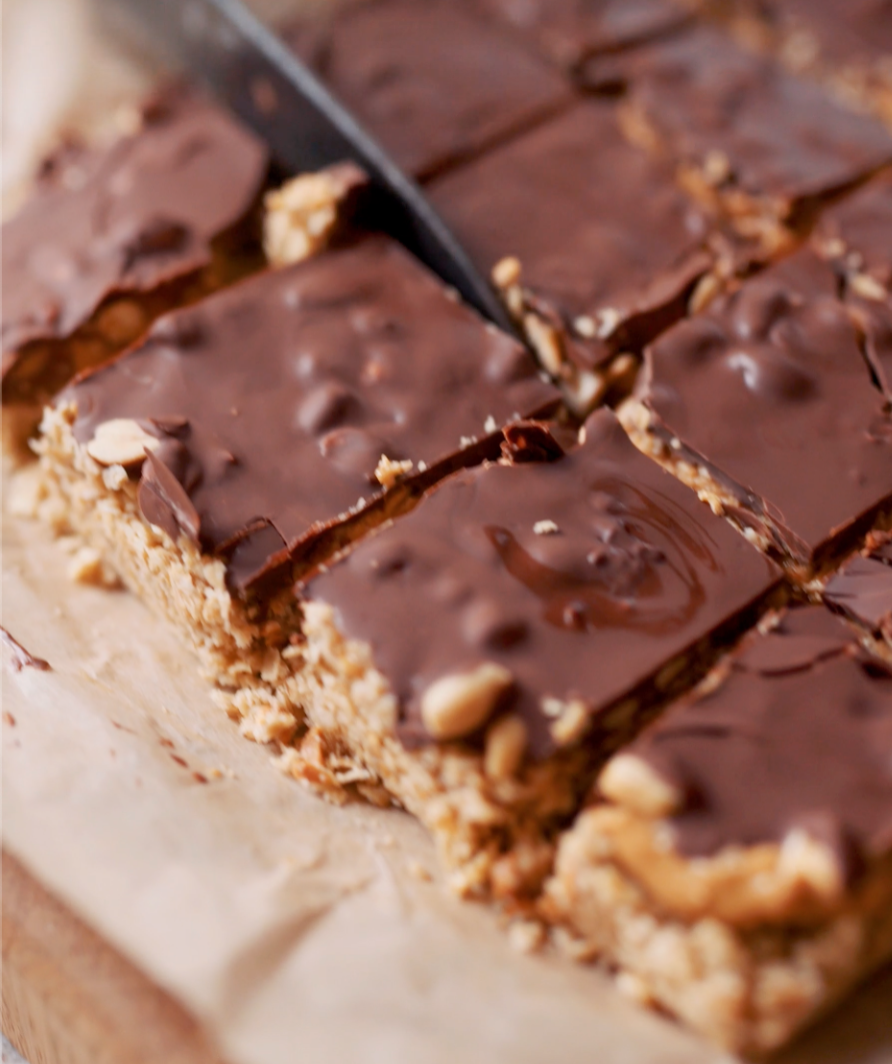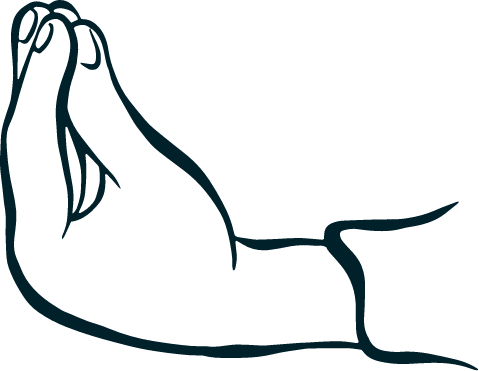 Method
1. Add the plant butter and sugar together in a pan and simmer over a medium heat until the sugar has dissolved into the melted butter, this will take around 5 minutes. 
2. Add ½ jar of ManiLife peanut butter and mix well. 
Add the oats to a mixing bowl, then pour in the peanut butter mixture from the pan and combine everything together.
3. Line a square tray (approx 20x20cm) with greaseproof paper, then press the oats mixture into the bottom of the tray, pressing down firmly to make it as compact as possible.
4. Then add the remaining half of the jar of peanut butter and spread evenly across the top.  Sprinkle with the toasted salted peanuts.
5. Melt the chocolate over a bain marie and pour this over the top of the peanuts and spread this evenly using the back of a spoon. 
6. Place in the fridge until it sets, cut into bars, and enjoy!
Ingredients
Makes 1 tray
120 g plant butter
50 g caster sugar   
1 jar Manilife peanut butter (295g)
200g oats (small)
1 handful toasted salted peanuts
300g chocolate