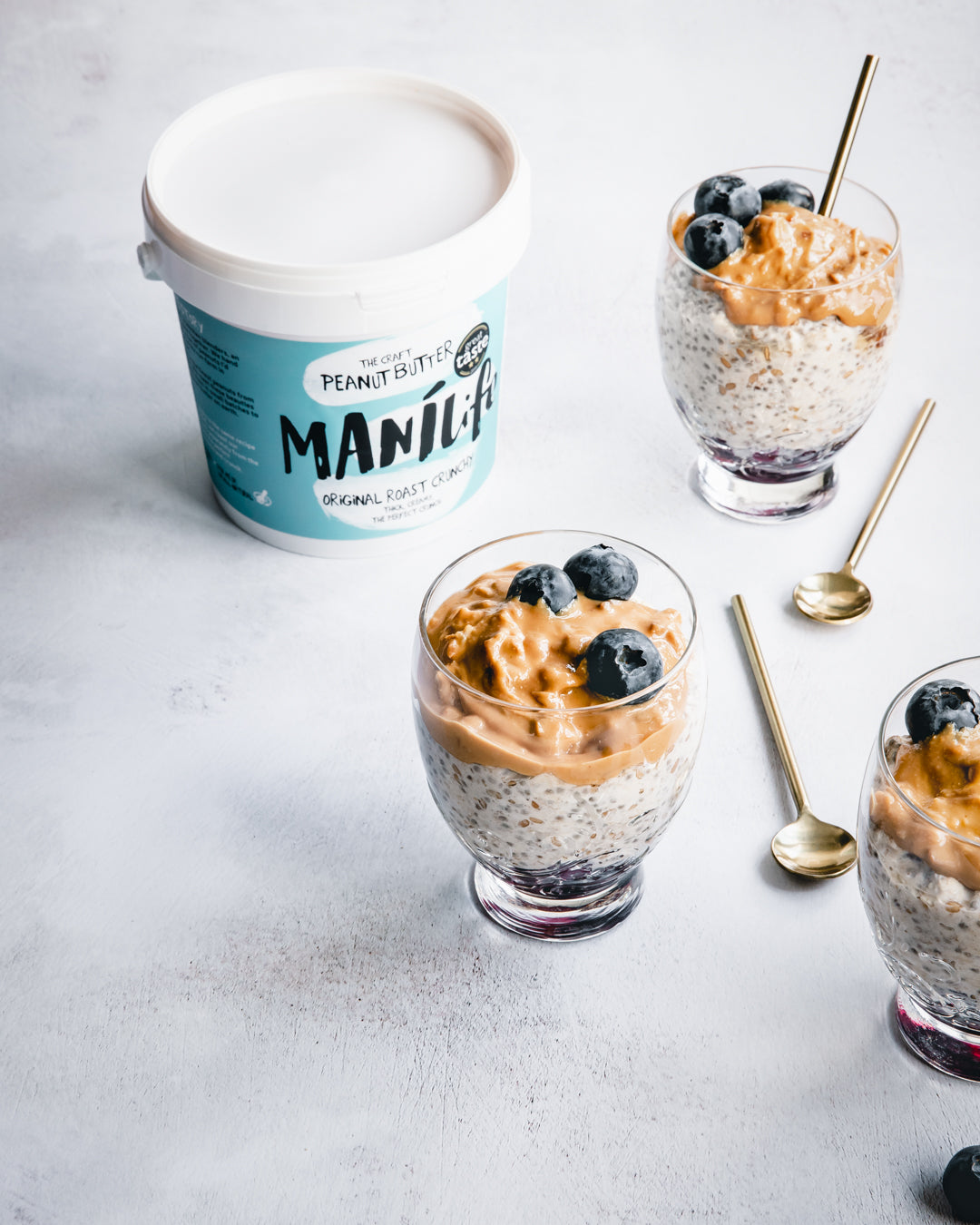 Overnight oats topped with peanut butter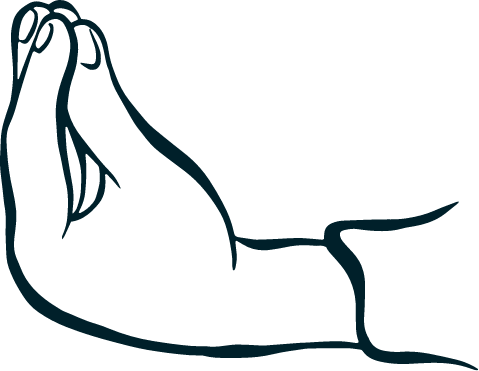 Method
1. Remember to do this the night before as the oats need to rest in the fridge for a minimum of 8 hrs before you devour them. 
2. Combine the milk, oats and yogurt in a bowl and give them a good stir 
3. Add in the chia seeds and stir well to avoid them sticking to one another! 
4. Finally add in the honey/cinnamon (or both) and give it one last mix.
5. Cover the bowl and leave it overnight. Yes, it's THAT easy.
The next morning add lashings of peanut butter on top & a handful of blueberries. Enjoy this super easy and delicious breakfast! 
Ingredients
80ml milk (whichever one you prefer - coconut works wonderfully here though!)
50g yogurt  
20g oats
2 tablespoons chia seeds
Optional: 
2 tablespoons

 

of honey OR 1 tablespoon of cinnamon
Toppings:
Peanut Butter & Blueberries