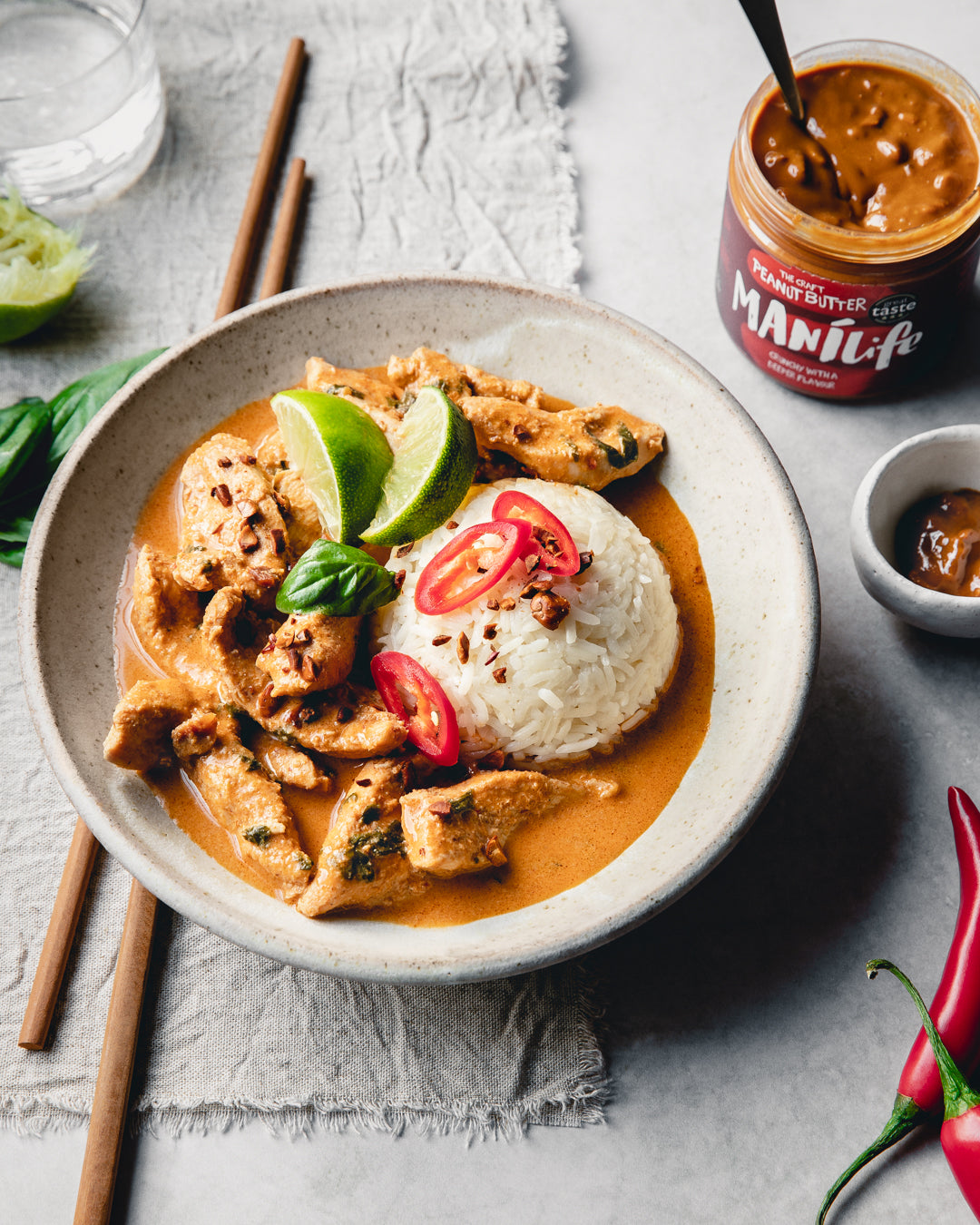 One Pot Spicy Thai Peanut Chicken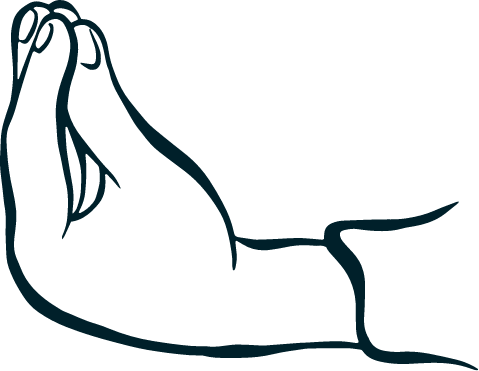 Method
1. Toss the chicken with the 2 tablespoons Thai red curry paste, ginger, and 1 tablespoon oil. Leave for 5 minutes.
2. Heat 2 tablespoons oil in a large pot over medium-high heat. Add the chicken and sear on both sides until browned, about 2 minutes. Add the remaining Thai red curry paste, the basil, and coriander.
3. Next reduce the heat to low. Add the coconut milk, soy sauce, and 60ml water. Partially cover and simmer for 20-30 minutes, or until the chicken is cooked through.
4. Stir in the peanut butter and lime juice. Simmer away until thickened, about 5 minutes. Note, there is going to be a lot of sauce.
5. Serve the peanuty chicken over rice. Top with roasted peanuts and fresh coriander (if you fancy). And tuck in!
Ingredients
680g of sliced chicken (approx. 4 chicken breasts)

3 tbsp of Thai Red Curry Paste
2 tsp of ground ginger
3 tbsp of oil
2 tsp dried or fresh basil
2 tsp dried or fresh coriander
400ml of full fat coconut milk
3 tbsp of soya sauce
65g of ManiLife Deep Roast Crunch peanut butter 
Juice of 1 lime
Steamed rice, for serving
Roasted peanuts and Persian cucumbers, for serving