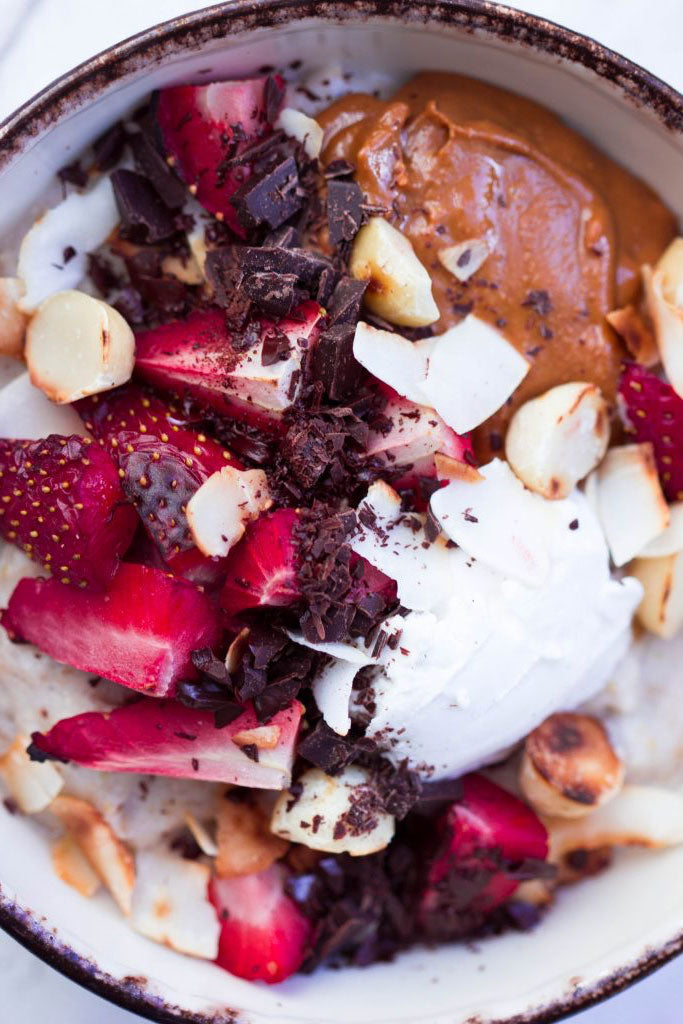 Nutty Grilled Strawberry & Peanut Butter Porridge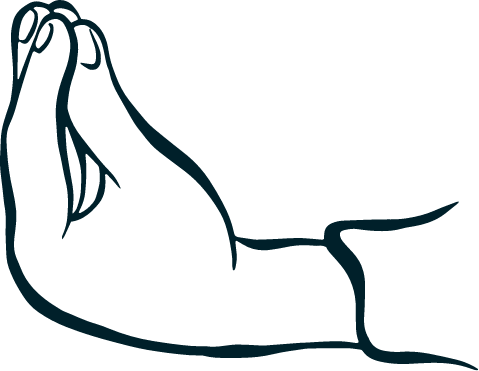 Method
Start by toasting the & coconut flakes in a small, dry, non stick pan over a medium heat until golden.

Preheat the grill to high and line with foil.

Place the strawberries on the lined grill and grill until golden.

Pop the mashed banana in the pan with the flakes, milk & flax.

Stir over a low heat until thickened.

Pour the porridge into a bowl, dollop on the yoghurt and plenty peanut butter, scatter over the grilled strawberries, toasted nuts and coconut.

​Sprinkle over the chopped chocolate and serve!
ingredients
8g macadamia nuts
5g raw coconut flakes
50g strawberries - tops removed and quartered
1 piece of raw dark chocolate, finely chopped
1 heaped spoonful of vanilla coconut yoghurt 
2 heaped spoonful of Manílife Deep Roast Crunchy
50g buckwheat flakes
1 ripe mashed banana
200ml cashew nut milk
1 tsp milled flaxseeds