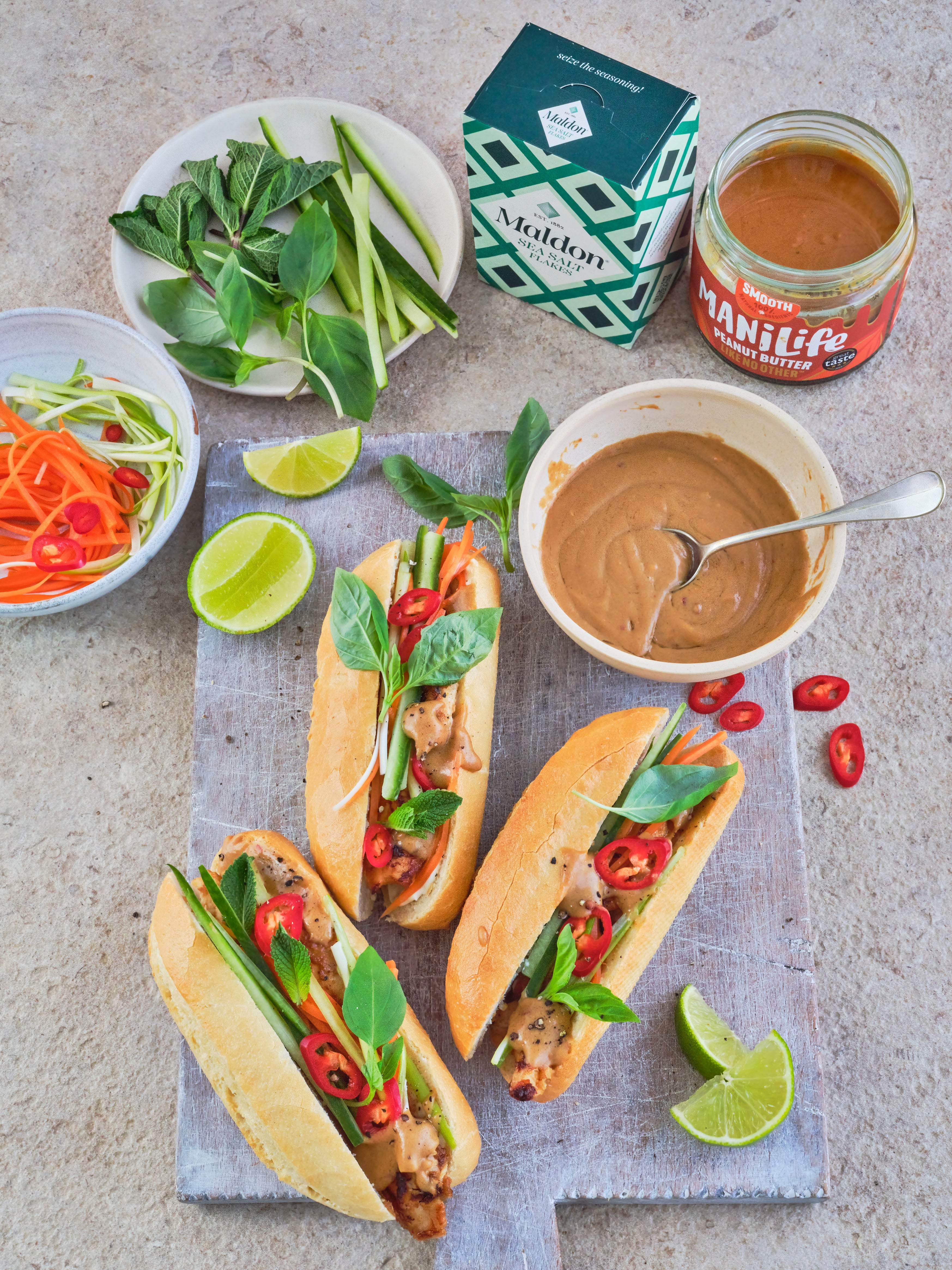 Manilife Chicken Satay Banh Mi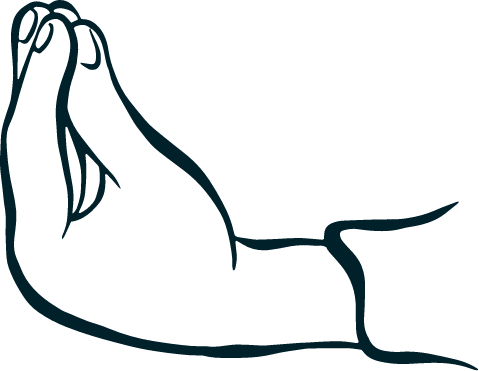 Method
Preheat the oven to 190C.
Mix all the ingredients for the satay sauce together in a pan and then gently heat for 5 minutes.
Place the chicken pieces onto a baking tray and coat with most of the satay sauce – reserve a little for drizzling over at the end. Place the baking tray into the oven and cook the chicken for 15 minutes until cooked through and slightly charred in places. When cooked remove from the oven and cool slightly before slicing into strips.
To make the pickled vegetables, in a small bowl mix together the caster sugar, Maldon Salt and rice wine vinegar and mix well until the sugar and salt have dissolved. Next add the carrot, cucumber and spring onions and toss in the vinegar. Set aside to lightly pickle while you finish the sandwiches.
Meanwhile place the white baguette rolls into the oven to heat through.
Remove the baguettes from the oven and carefully slice open. Spoon in some of the kewpie mayonnaise and spread across. Then add some of the shredded lettuce. Next pile in the satay sliced chicken. Drizzle over a little more of the satay sauce. Finally top with the pickled veg, some sliced red chilli and the fresh herbs. Squeeze over the lime and they are ready to serve.
Ingredients
Serves 2
 

 

Satay Sauce:
1½ lime, juiced
1 tsp honey
1 tbsp soy sauce
1 tbsp curry powder
½ tsp chilli flakes
3 tbsp Manilife peanut butter
150ml coconut milk
A pinch of Maldon salt
Banh Mi:
4 chicken thighs, skinless and boneless
2x mini white baguettes
2 tbsp kewpie mayonnaise
1 baby gem lettuce, shredded
Handful of mint leaves
Handful of coriander
Handful of Thai basil
1 red chilli, finely sliced
1 lime, cut into wedges
Pickled Veg:
1 large carrot, julienned
½ cucumber, cut into batons
2 spring onions, julienned
50g caster sugar
1 tsp Maldon
125ml rice wine vinegar