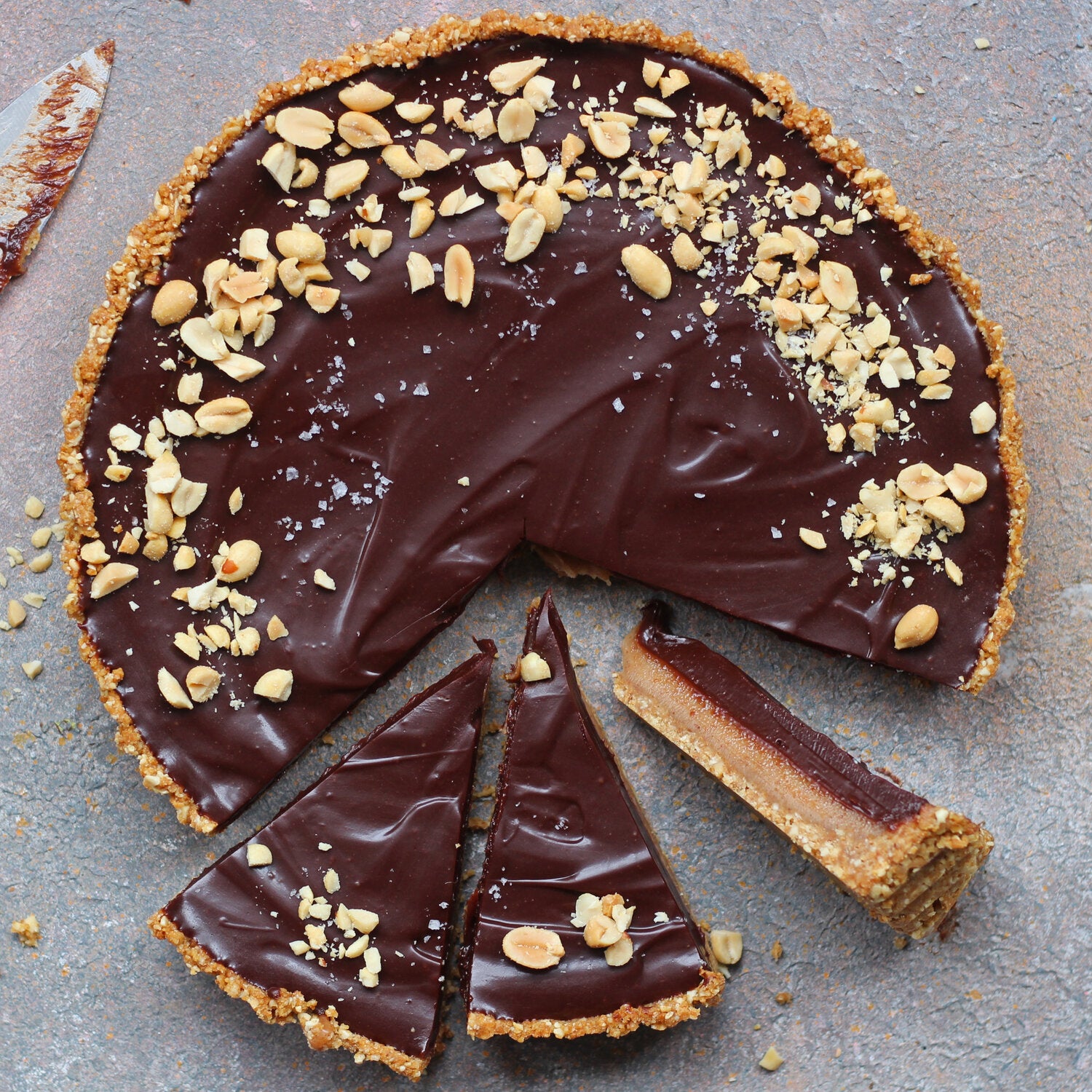 Liberty Mendez' No-bake Peanut Butter Chocolate Tart - Recipe from I'll Bake! , Published by Pavilion Books 2023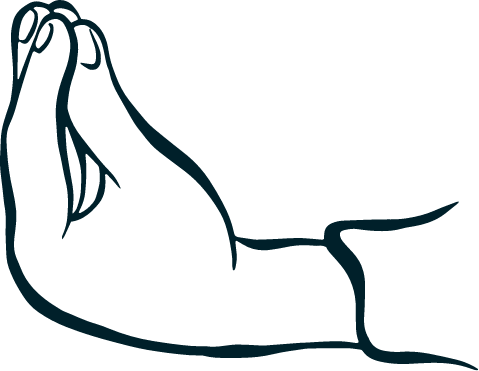 Method
Grease just the base of a 23cm⁄9in loose-based round tart tin (around 4cm⁄1½in deep) and line with a circle of baking paper.
Make the base. In a food processor, blitz the biscuits and salted peanuts together until you have a sandy consistency (being careful not to over-blitz or it will turn into a paste), or place in a ziplock bag and bash with a rolling pin. Transfer to a bowl and mix in the melted butter, then tip into the prepared tin and use the back of a spoon to press the biscuit mixture over the base and up the sides of the tin. Refrigerate to set.
Meanwhile, make the peanut butter ganache. Put the peanut butter, double cream and white chocolate into a heatproof mixing bowl, place it over a pan of simmering water (make sure the bowl doesn't touch the water) and heat together until melted. Don't worry, it may split because of the fat content, but like magic, once melted, quickly whisk in the boiling water and you will have a thick, glossy mixture (if yours doesn't split, add the water anyway to improve the texture when it's set). Pour into the cooled biscuit base and refrigerate for 1–2 hours or until set.
Once set, make the chocolate filling. Place all the ingredients into a heatproof mixing bowl, place the bowl over a pan of simmering water (as before) and heat until melted and glossy, stirring occasionally. Leave to cool to room temperature, then pour on top  of the peanut butter layer and leave to set in the fridge for 4 hours  or overnight.
Carefully remove the tart from the tin – either leave it at room temperature for an hour or so to warm up slightly or lightly run a blow torch around the sides to loosen it enough. Place on a serving board, then sprinkle the top with some roughly chopped salted peanuts, a grating of dark chocolate and a drizzle of peanut butter. Serve in slices. Keep in an airtight container in the fridge for up to 3 days.
Ingredients
Serves 10 Slices
200g oaty biscuits (I use Hobnobs)

100g ManiLife salted peanuts, plus extra to serve

115g unsalted butter, melted, plus extra for greasing

125g ManiLife peanut butter (I use Deep Roast Crunchy), plus extra to serve

125g double cream

100g white chocolate, roughly chopped

50ml boiling water

For the chocolate filling 150g dark chocolate, roughly chopped, plus extra to serve

215g double cream

150g soft light brown sugar

a pinch of sea salt flakes