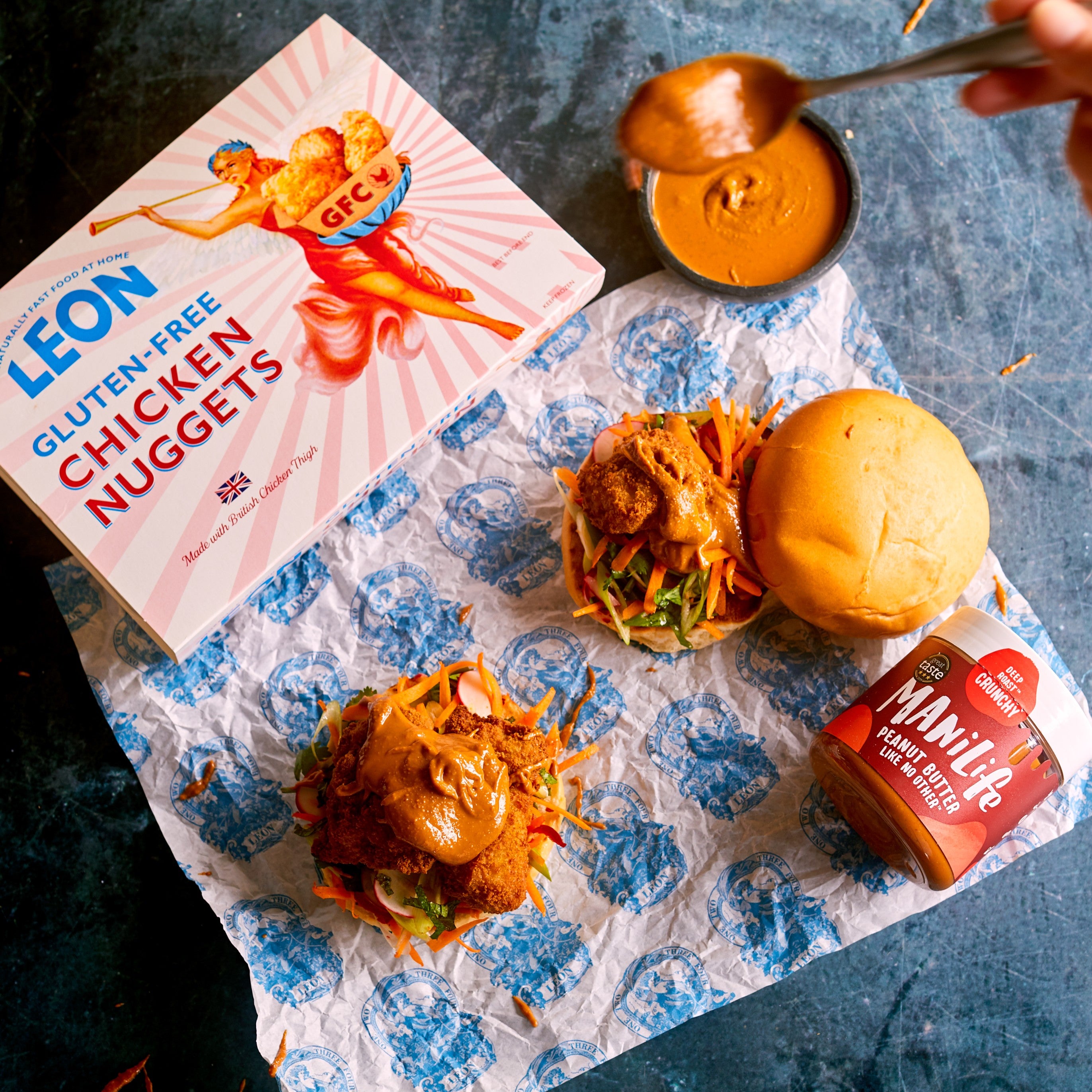 LEON x ManiLife Chicken Satay Burger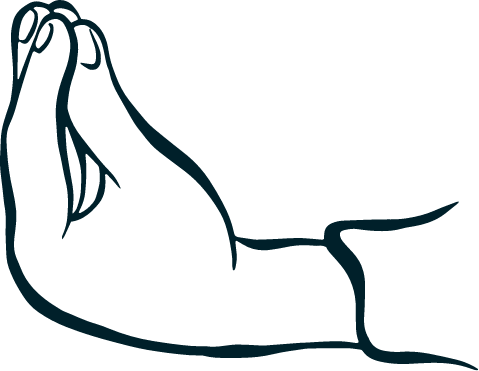 Method
1. Cook your LEON chicken nuggets according to on-pack instructions, making sure they are cooked through and piping hot.
2. Whilst they're cooking, create your ManiLife satay sauce; add your sauce ingredients to a bowl and whisk to combine. Add to a saucepan and cook out, over a medium heat, for 5 minutes until thick and slightly reduced. Set aside to cool.
3. Next make your slaw by combining your slaw ingredients in a large bowl and set aside.
4. Next take a non-stick frying pan and set it over a high heat. Spread a teaspoon of LEON mayo over the base and crown of your buns. Place the mayo side down onto a hot pan, to toast.
5. Now, to build your burgers. Build from the base up, by adding 2 tablespoons of your slaw to the base of each bun. Next add 2 GFC pieces.
6. Drizzle over your ManiLife sauce, ensuring to cover your GFC pieces fully.
7. Add some chopped mint leaves, if using, and then top with your crown.
8. Devour, alongside your leftover slaw.
Ingredients
For the burger
4 x burger buns /GF buns
4 tsp mayo
1 x pack LEON gluten-free chicken nuggets, found exclusively at Sainsbury's
3-4 mint leaves, chopped (optional)
ManiLife Satay sauce
3 tbsp ManiLife Deep Roast Crunchy 
200ml coconut milk
Juice of 1/2 lime
2 tbsp soy sauce
1 tbsp LEON chilli sauce
For The Slaw:
1 large carrot, julienne/grated
2 spring onions, thinly sliced
8 radishes, thinly sliced 
1 red chilli, finely chopped
5g coriander, finely chopped
5g mint finely chopped
1 tsp sesame seeds
Juice of half a lime
1 tbsp sesame oil
Sprinkle of salt