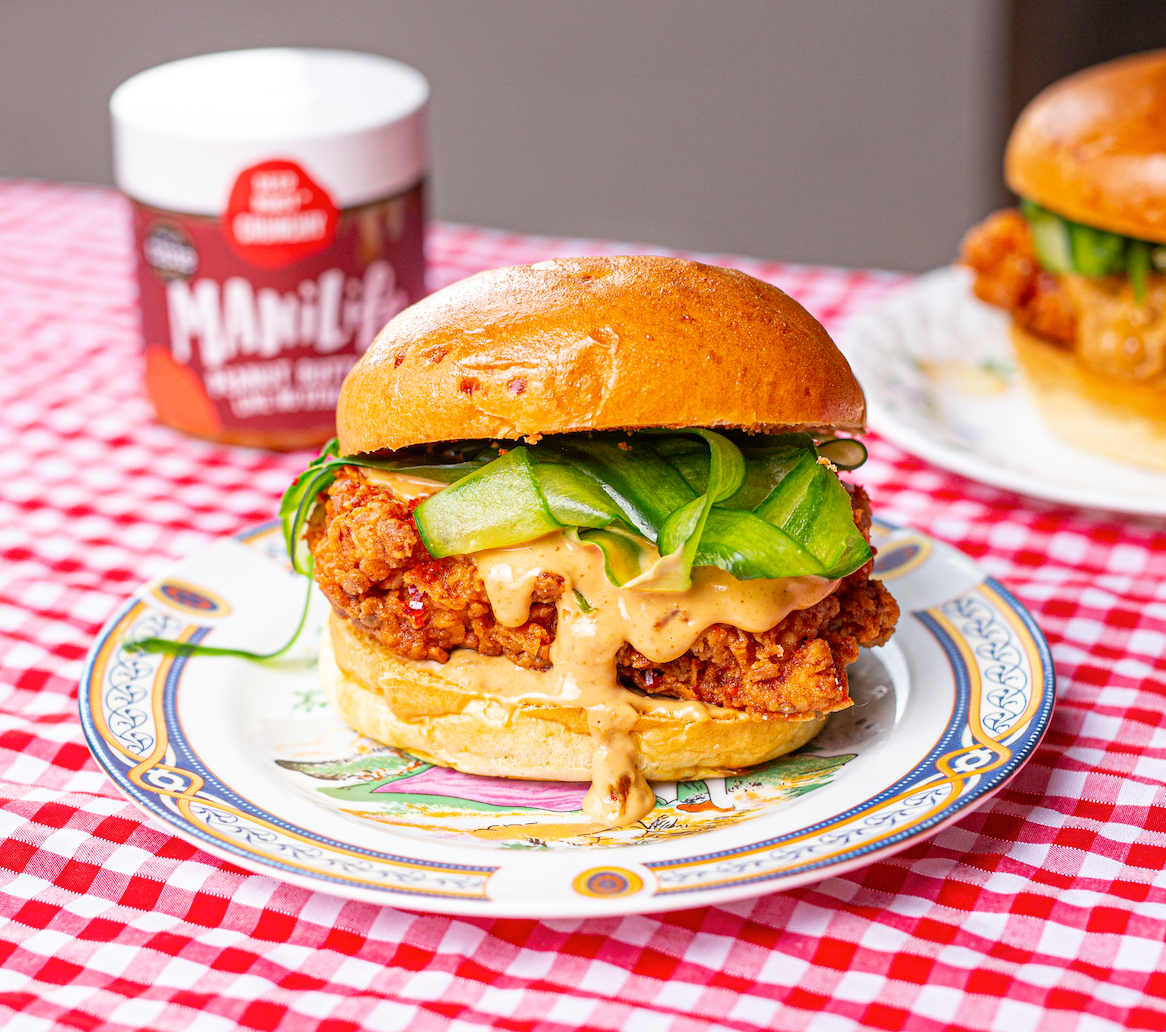 Korean Fried Chicken Sambal Burger
An absolute banger of a burger, get your hands on this. Recipe by the exceptionally talented chef Ben Slater.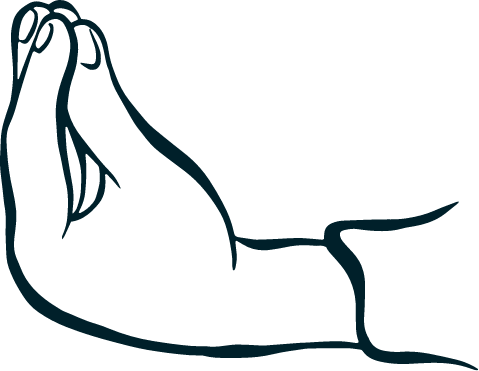 Method
1. Tip the coconut milk and sambal into a large mixing bowl. Finely grate in the ginger and the garlic, then add the chicken thighs and a generous pinch of salt. Mix to coat, cover and leave to marinate in the fridge for at least 2 hours.
 2. To make the sauce, beat the peanut butter, fish sauce and coconut milk in a small bowl until smooth and mayo-like in consistency. Loosen with a little water if necessary.
3. Mix the flour, curry powder and salt in a large mixing bowl. Shake excess marinade from the chicken and chuck it into the bowl with the flour. Toss the thighs in the flour then compact the flour onto the surface of the chicken. Shake off any excess flour, the surface should be rough and uneven.
 4. Heat the oil in a large pot over a medium heat. Once the oil is hot enough, a pinch of flour should sizzle immediately when dropped in, but shouldn't brown for 30 seconds - we are looking for a temperature around 170°C.
 5. Carefully lower in the chicken and fry for 10-12 minutes, until deep golden brown. Once cooked, transfer to a plated lined with kitchen towel using tongs. Season with salt and Korean pepper flakes immediately.
 6. Sandwich the fried chicken, peanut sauce and cucumber ribbons in toasted brioche buns. Get involved.
Ingredients
300g coconut milk
3 tbsp sambal olek
10g ginger
2 cloves garlic, peeled
4 chicken thighs, skinless and boneless
For the sauce:
2 tbsp Manilife Deep Roast Smooth Peanut Butter
1 tbsp fish sauce
100g coconut milk
200g strong white bread flour
1 tbsp curry powder
1/2 tsp salt
1.5L vegetable oil
Korean red pepper flakes, optional
To serve:
4 brioche buns, halved and toasted
1 small cucumber, cut into ribbons