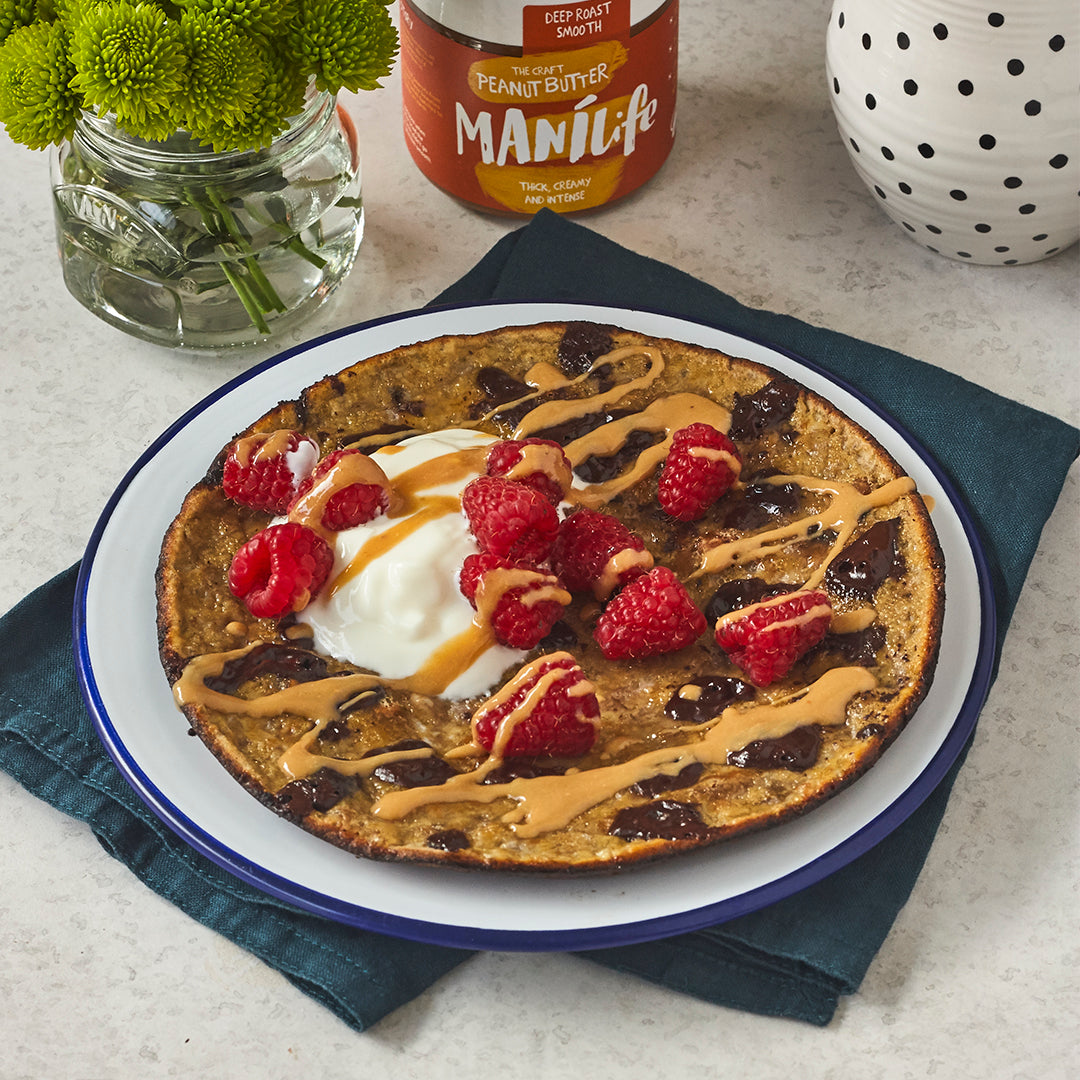 ManiLife Peanut Butter and Banana Pancakes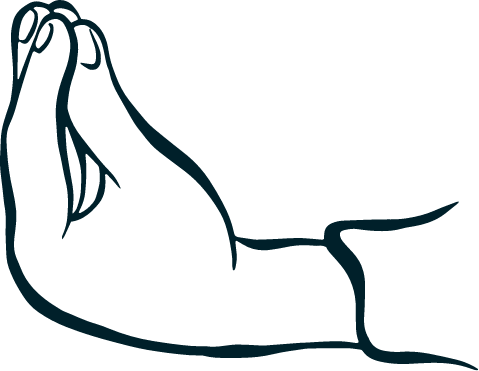 Method
1. Mash the bananas in a bowl.
2. Beat in the eggs and peanut butter then, if you're using them, stir through chocolate chips.
3. Heat a frying pan over a medium heat with a drizzle of vegetable oil.
4. Scoop your batter into the pan with a ladle and cook for 1-2 minutes on each side.  Repeat with the rest of the batter.
Top tip: Keep your cooked pancakes on a plate and cover them with a tea towel in a low oven to keep them warm

Now for the Peanut Butter drizzle:

1. Melt the butter, Manilife peanut butter and honey together in a saucepan until smooth and saucy.
2. Serve the pancakes hot, with lashings of peanut butter drizzle and raspberries.
Ingredients
Pancakes
2 tbsp ManiLife Peanut Butter
2 bananas 
4 eggs
Dark Chocolate Chips - optional 
PB Drizzles
80g ManiLife Peanut Butter
1 tbsp honey  

30g

butter