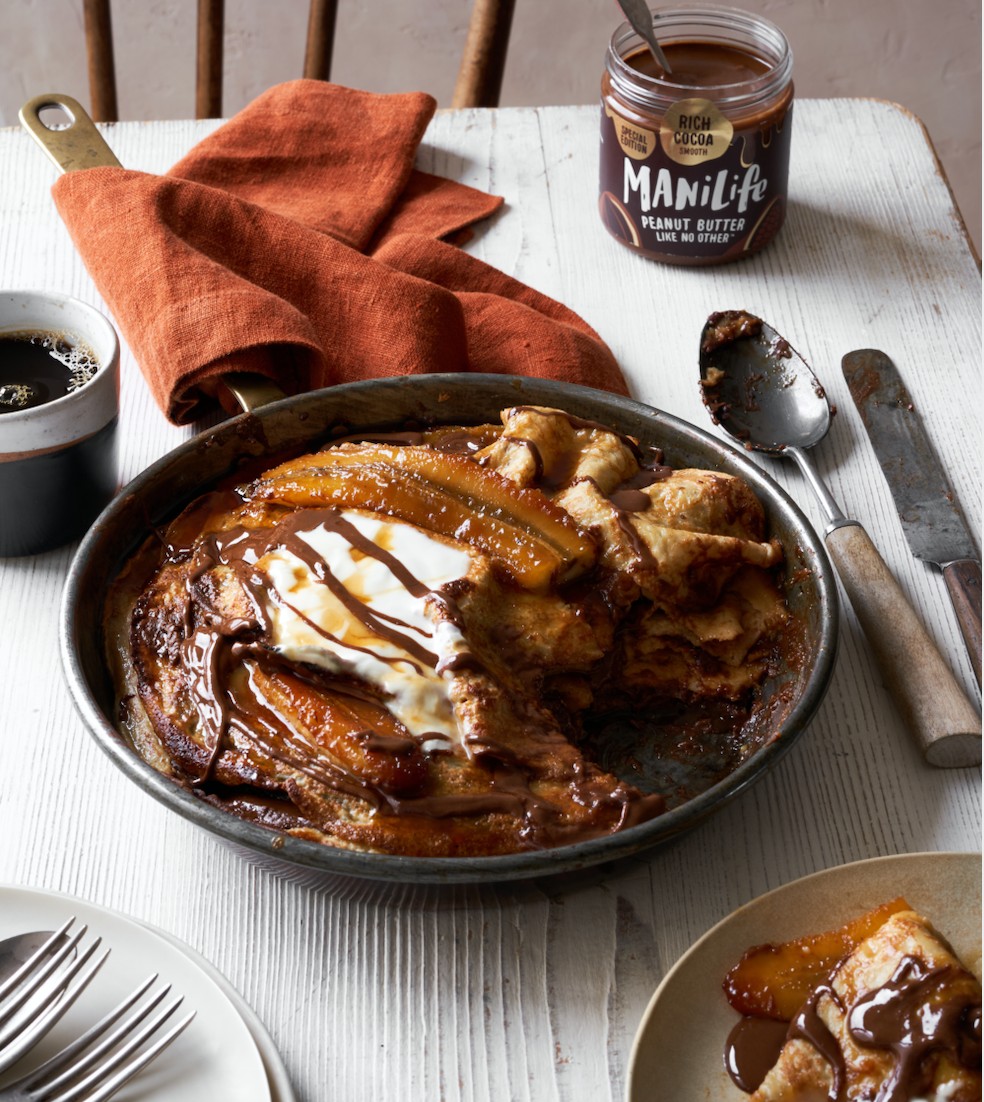 Giant Banana Rum Crepe Pudding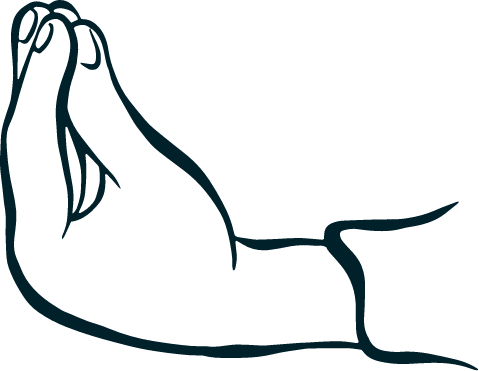 Method
1. To start, make the crepe batter by whisking together all the ingredients in a bowl until smooth. Leave to rest for 20 mins.
2. Heat a skillet or oven-safe frying pan over a medium heat, brush with a little oil and ladle enough batter to thinly coat the base of the pan. Cook for 1 min and flip, cooking for another 30-60 seconds. Repeat until all the batter is used. You can get ahead and do this the night before.
3. Peel and slice the bananas in half lengthwise and set aside. In a pan, add the water and sugar and cook over medium heat to make a caramel. Tilt the pan to cook evenly for 6-7 mins, or until you've obtained a golden amber colour. Add in the butter and whisk, followed by the rum. Add in the bananas and cook in the caramel sauce for 3-5 mins until slightly softened. Gently lift out onto a plate and store the caramel sauce.
4. To assemble the crepe pudding, preheat the oven to 180C/Gas 4. Whisk the egg, milk and vanilla together in a bowl. Dip a crepe in the mix and place in the base of a buttered skillet. Repeat with another they add 2 halves of the rum caramel bananas, a drizzle of caramel and a generous amount of the peanut butter. Repeat this process until you've used up all of the ingredients (save a little caramel and peanut butter for garnish), then pop into the and bake in the oven for 20 mins.
Serve with whipped cream or yogurt for a little tang, and drizzle with caramel and peanut butter. Enjoy!
Ingredients
For the crepes:

150g plain flour
3 eggs
450ml milk
1tbsp vanilla bean paste 20g unsalted butter, melted 
For the bananas
6 bananas

50ml water

150g caster sugar

30g unsalted butter, soft

50ml rum (I used Discarded Banana Peel Rum)
To assemble
1 egg
120ml whole milk
1tbsp vanilla bean paste
200g Rich Cocoa ManiLife Peanut Butter Lightly whipped cream or yogurt