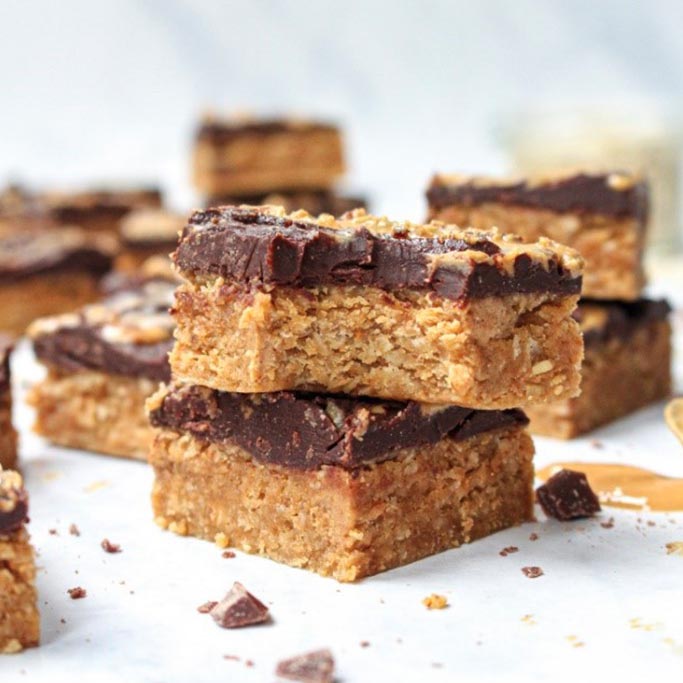 Flapjacks Covered with Peanut Butter & Chocolate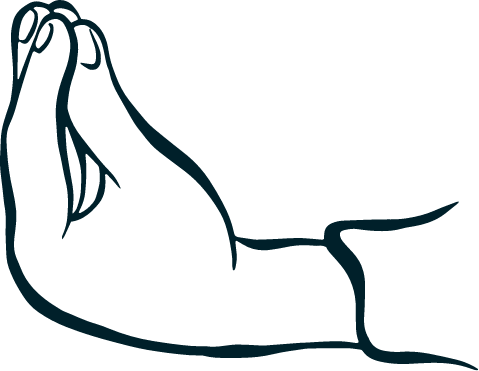 Method
Line a tin with parchment paper.
Over a bain-marie melt the peanut butter & syrup together for the flapjack base and whisk until creamy and thick.
Remove from the heat and stir in the oats, adding a splash of milk if needed.
Pour the flapjack base into the lined tray and press down firmly with your hands to make an even base layer. Transfer to the fridge.
Break up the chocolate into a clean bowl and melt over a bain-marie (yep, again). Remove from the heat once melted and stir in the milk and syrup until it thickens and turns glossy.
Spread the ganache over the base layer. Drop dollops of the peanut butter over the chocolate ganache and drag a toothpick (or anything sharp) through the top layer to create a funky pattern.
Return to the fridge and allow to set for 1 hour (the wait can be difficult, we know.)
Once set, chop into 16 squares and dig in!
ingredients
270g ManiLife Deep Roast Smooth peanut butter
70g syrup
80g oats
25g vanilla protein (or more oats)
40-50ml almond milk (if using the protein powder)
Chocolate Ganache Topping:
120g chocolate
3 tbsp almond milk
2 tbsp syrup
30g ManíLife Peanut Butter