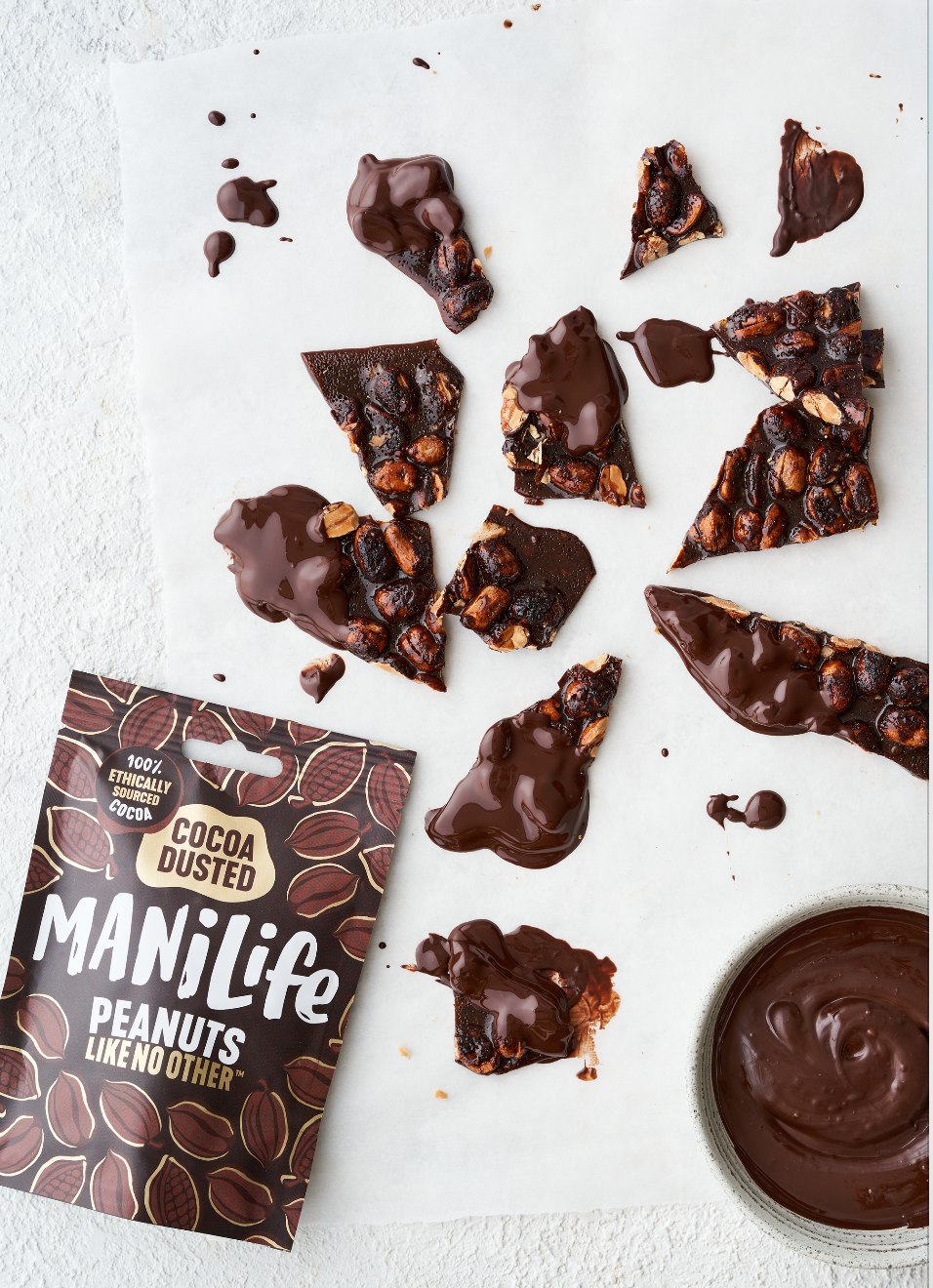 Double Chocolate Cocoa Dusted Peanuts Brittle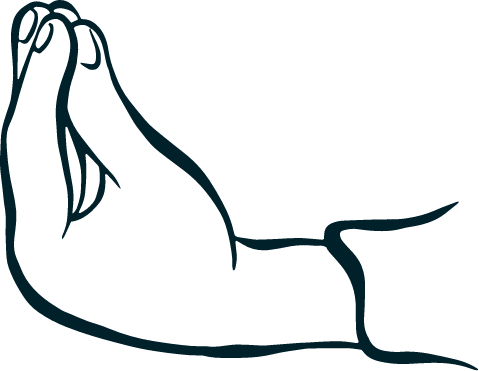 Method
Line a baking tray with parchment and set aside. Add 2-3tbsp of water to a heavy-based pan and add in the sugar. Place over a medium heat and cook until you have a golden amber colour. Quickly remove from the heat and stir in the ManiLife cocoa dusted peanuts.
Pour the mixture out onto the lined baking tray and spread into a thin layer with a palette knife. Leave to cool completely and harden.
Melt 2/3 of the chocolate in 30 second bursts in the microwave until fully melted. Add in the remaining chopped chocolate and stir to melt fully.
Break the chocolate brittle into shards and dip into the melted chocolate. Place on the lined baking tray and allow to set.
Ingredients
Serves 15-20 shards of brittle
2x 75g pouch Manilife cocoa dusted peanuts

150g caster sugar

100g dark or milk chocolate, chopped