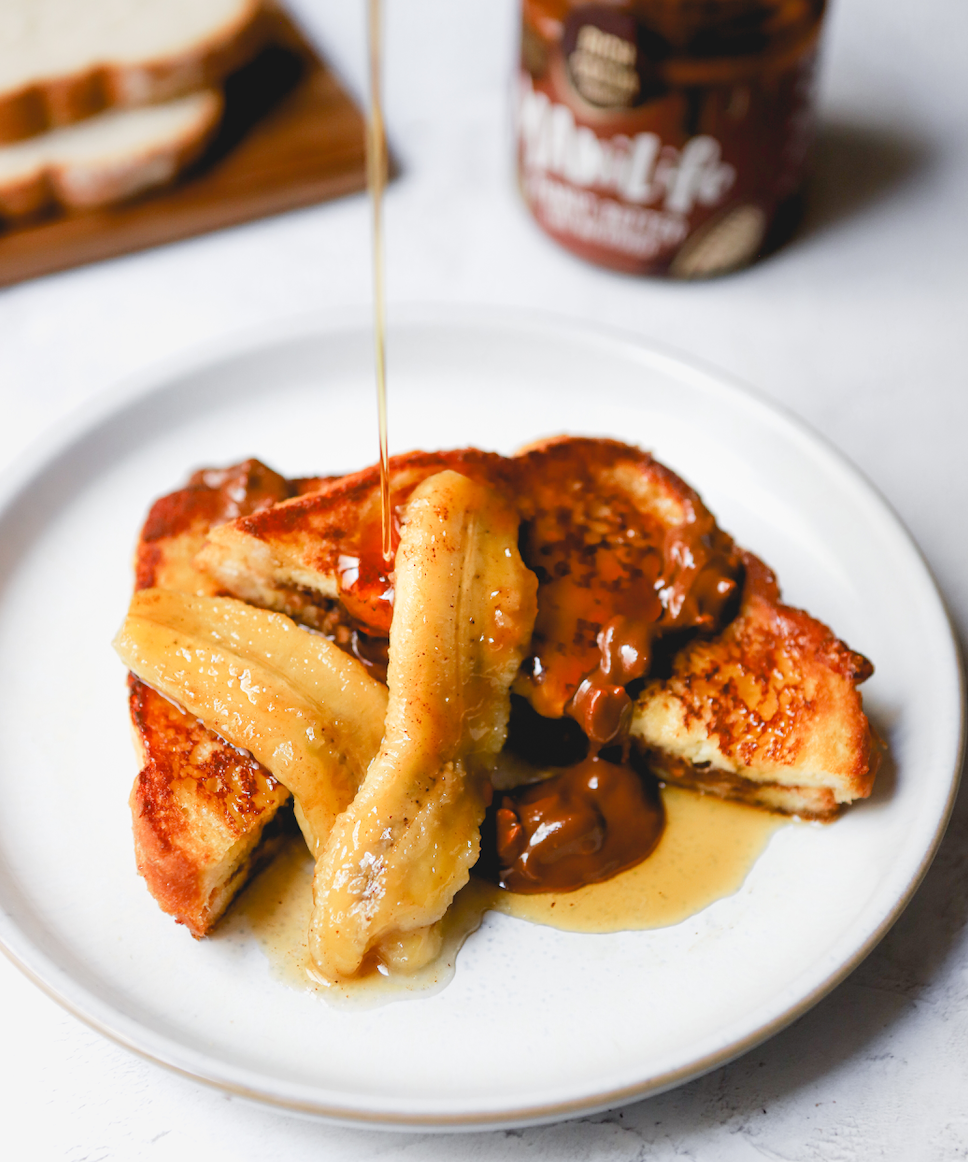 Crunchy cocoa french toast with caramelised banana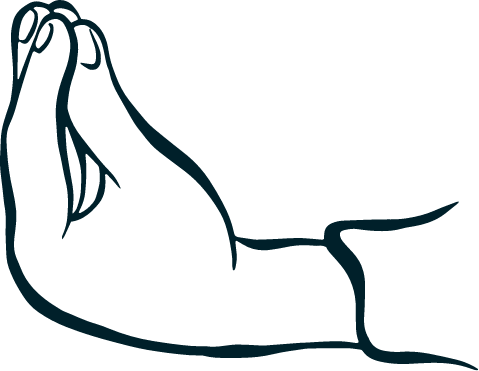 Method
1.Beat together the egg, milk, sugar and vanilla extract in a wide dish that is big enough to accommodate a piece of bread comfortably.
2. Slice 2 thin slices from the loaf. Dip the first slice into the egg mixture and soak for 30 seconds on both sides. Place onto a plate, then spread the second slice with a layer of ManiLife cocoa crunchy peanut butter. Dip into the egg mixture, uncoated side down, for 30 seconds, then layer up with the previous slice as if creating a sandwich.
3. Melt the butter in a large frying pan or griddle pan over a medium-high heat. Fry until browned and caramelised on the bottom, then flip over. Cook for a further minute or two, then remove from the pan and keep warm.
4. Sprinkle the sugar in the frying pan until bubbling. Allow to melt, then add the banana slices. Cook for a minute or so, until caramelised, then serve with the French toast. Drizzle with maple syrup and extra peanut butter, and enjoy!
Ingredients
(Serves 2)
25g caster sugar
¼ x loaf of bread, slightly stale
25g butter
125ml whole milk
1 egg
1 tsp vanilla extract
2 tbsp ManiLife cocoa crunchy peanut butter
1 large banana, sliced
2 tbsp caster sugar
Maple syrup and extra peanut butter, to serve