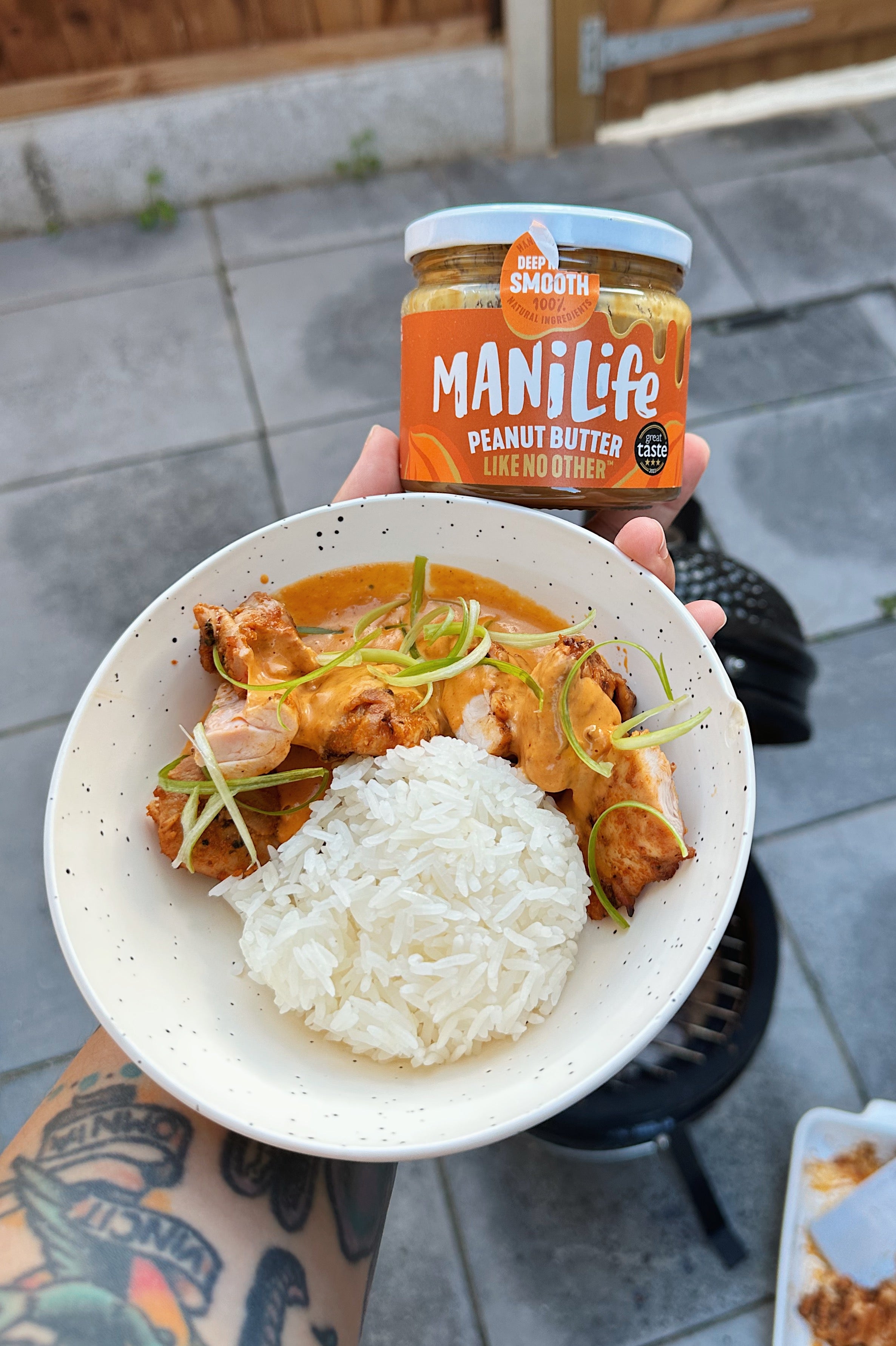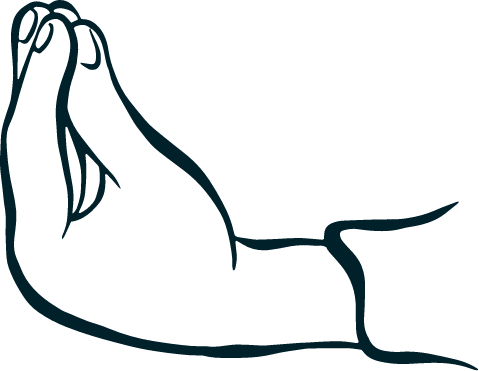 Method
Add all of the ingredients for the marinade into a food processor and blitz until smooth. Marinade the chicken with the paste for at least 6 hours (ideally 12 hours for full flavour!)
For the sauce, add butter to a pot on medium heat, then add the onions and cook them for a few minutes. Add the garlic and the ginger and cook for about a minute, stirring constantly.
Add the tomato purée, paprika, chilli sauce,  salt, sugar, and chicken stock and bring it to a boil. Add the coconut milk and Manilife Deep Roast Smooth Peanut Butter and cook on low heat for about 15 minutes.
In the meantime, grill the chicken thighs for about 4-5 minutes each side. Remove the pot from the heat and blitz the sauce until smooth with a hand blender.
Serve the chicken thighs with your new favourite sauce and white rice.
Ingredients
Serves 4
600g chicken thigh

2 tbsp rapseed oil

For the marinade:

2 tsp black peppercorns

1 cinnamn stick

1 tsp coriander seeds

2 tbsp paprika

1 tbsp hot chilli powder

1 bunch coriander

1 whole garlic

juice 1 lime

50ml fish sauce

3 tbsp chilli sauce

100ml coconut milk

For the sauce:

50g butter

1 large onion

1 whole garlic, minced

1 tbsp tomato puree

1 tbsp paprika

1 tbsp chilli sauce

250ml chicken stock

200ml coconut milk

200g ManiLife Deep Smooth

1 tbsp sugar