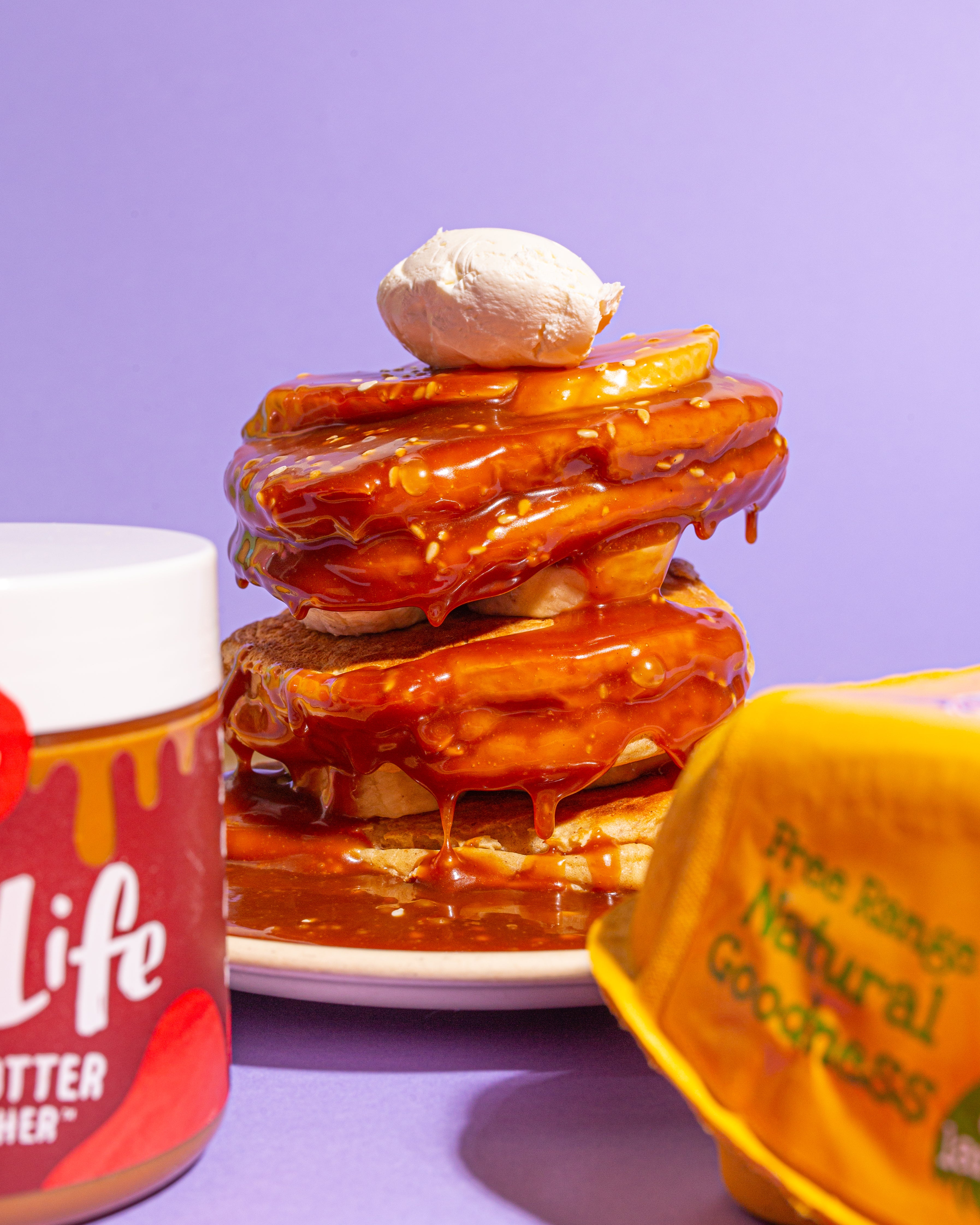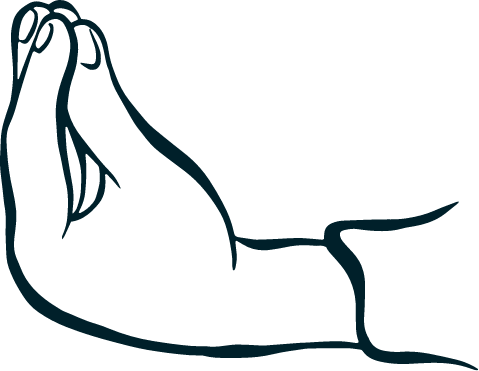 Method
1. Tip the flour, baking powder, caster sugar and ginger into a large bowl, mix to combine. Tip in the eggs, peanut butter and slowly stream in the milk, beating all the while to form a smooth, thick batter. Set aside ready for cooking later.
2. Tip the caster sugar into a frying pan over a medium heat. Cook, stirring occasionally until deep golden brown. Take the pan off the heat and stir in the butter, cream and miso.
3. Lightly grease a large frying pan and place it over a medium heat, once hot, spoon in half the pancake mix, forming 3 discs. Fry for 3-4 minutes on each side, until deep golden brown, then repeat with the remaining batter. The mix should yield 6 pancakes.
4. Load 3 pancakes onto each plate, sandwiching the banana slices. Liberally drizzle over the sauce, scatter over the sesame seeds and serve with plenty of mascarpone. Get involved.
Ingredients
For the pancakes:
175g self raising flour

1 tsp baking powder
10g caster sugar
1/2 tsp ground ginger
2 large Happy Egg Co. eggs
2 tbsp Manilife Deep Roast Crunchy Peanut Butter
130ml whole milk
150g caster sugar
50g butter, unsalted
1 tbsp white miso
160ml double cream
Vegetable oil
2 bananas, peeled and cut into 0.5cm thick rounds
1 tbsp sesame seeds, toasted
2 tbsp mascarpone