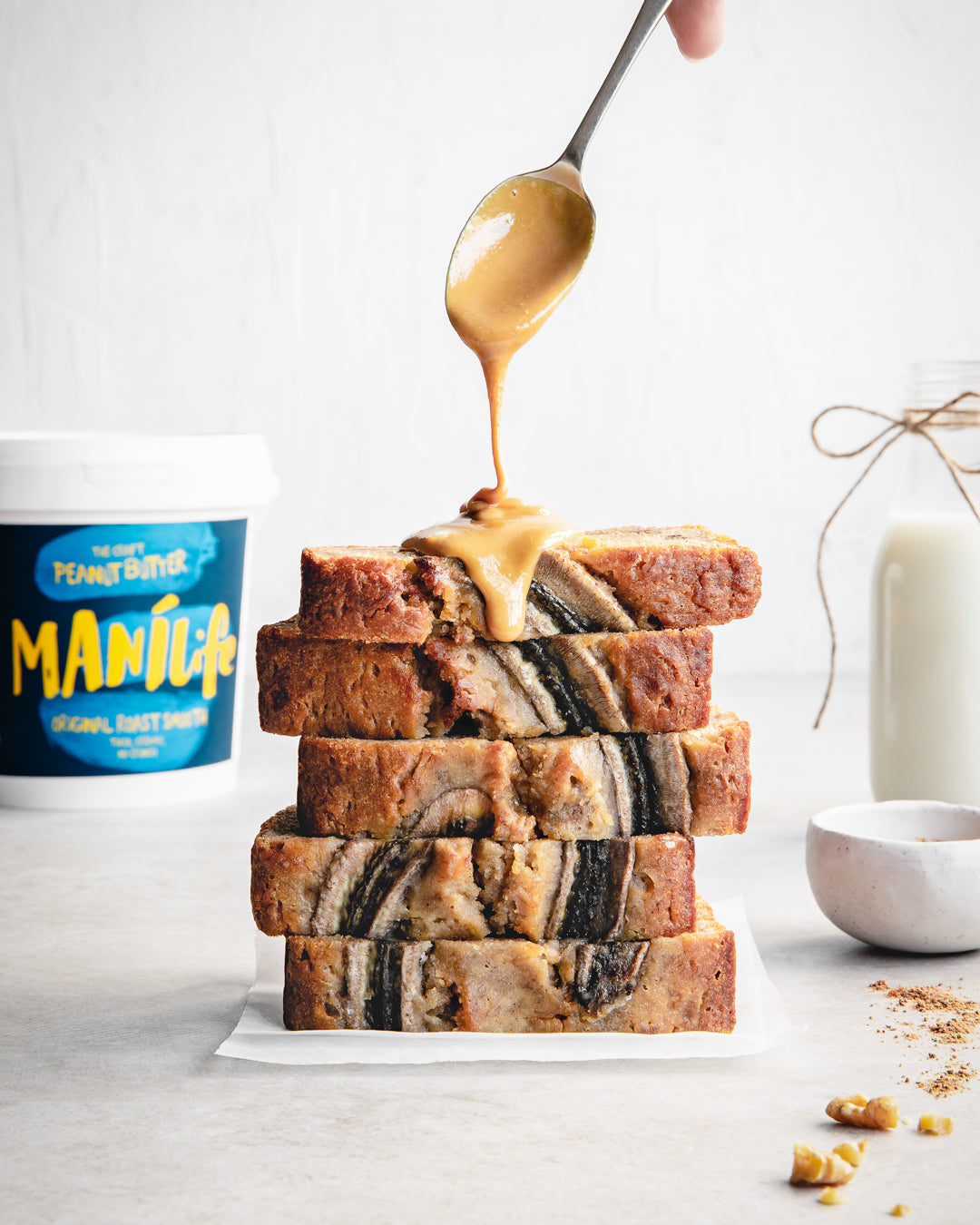 Banana Bread Topped with Peanut Butter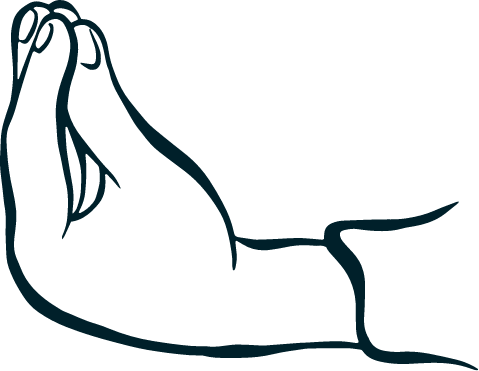 Method
1. Before you start mixing all the above ingredients, make sure to preheat the oven to 170C.
2. In a bowl add in 2 bananas and mash them up until they are nice and smooth.
3. Grease a tin of about 21x9x7cm with butter and lightly sprinkle flour on the edges - this will prevent the cake to stick to the sides.
4. In a second bowl add the sugar, eggs and the melted butter and mix it with an electric mixer. Whisk them until the mixture increases in volume.
5. Fold in the bananas and sieve the flour, baking powder and salt in the main bowl. Mix together well, making sure the flour is nicely folded in & finally add in the walnuts!
7. Once done, add the mixture to the tin and place a vertically cut banana on top!
8. Bake for 1hr. To check if it is ready put a toothpick in - if it comes out clean, IT IS READY TO BE DEVOURED.
No, joking... Wait another 10mins for the banana bread to cool down, cut a slice & spread ManiLife Peanut Butter all over it!
ingredients
3 ripe bananas 
180g plain flour 
160g brown sugar
2 1/2 tsp baking powder 
1tsp salt 
2 eggs, beaten 
4 tbsp melted butter
50g Walnuts, roughly chopped
Spoon of ManiLife Original Roast Smooth Peanut Butter