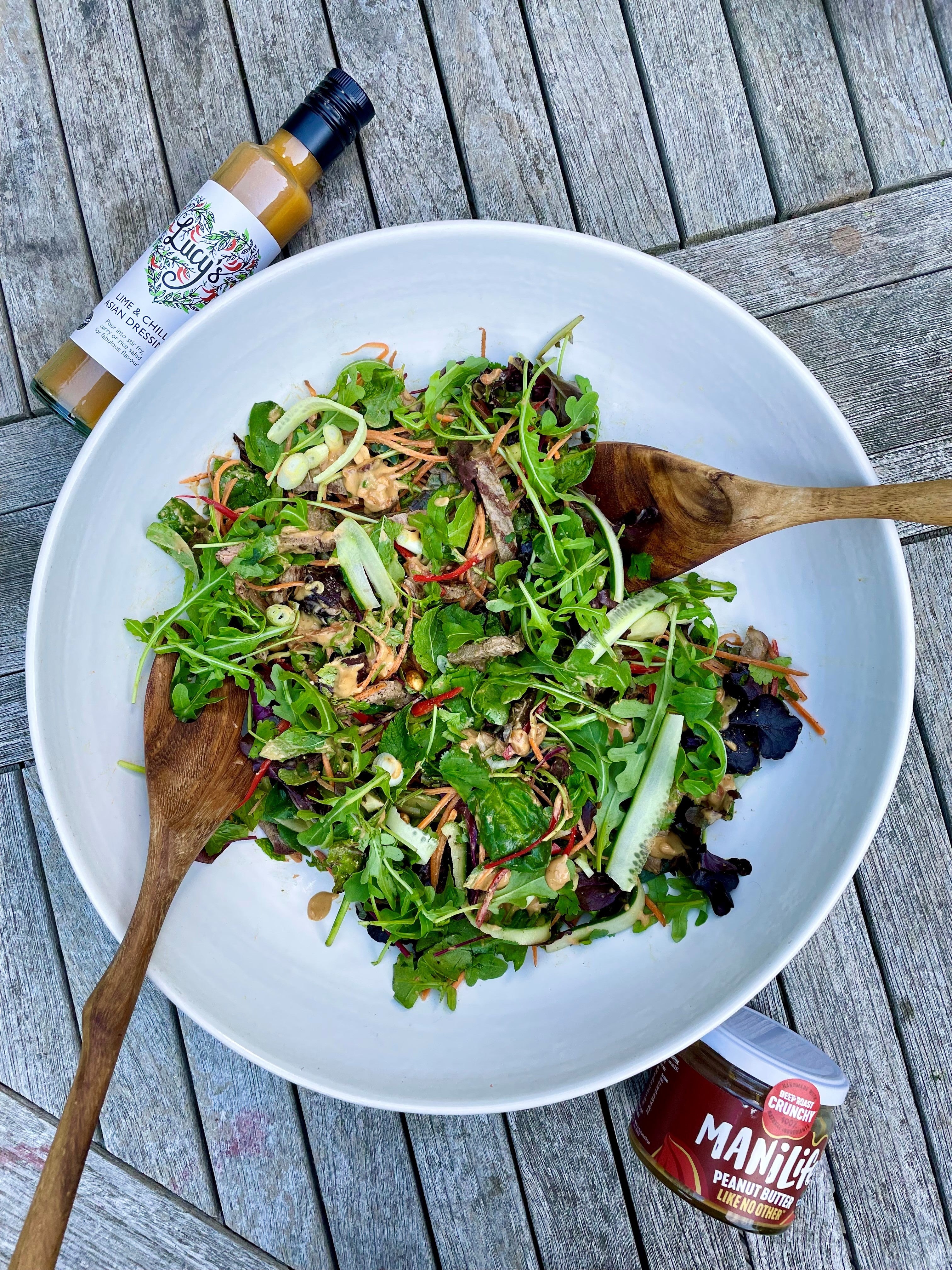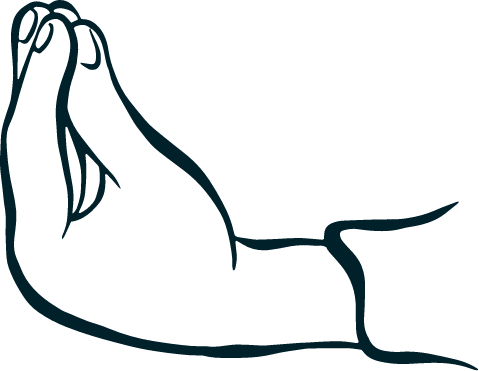 Method
Remove the steaks from the fridge 30 minutes before cooking. Heat the griddle pan over a high heat, season the steaks with oil, salt and pepper just before cooking. Fry the steaks for around 2 minutes each side. 
Rest the steaks for 5-20 minutes while you prepare all the salad ingredients. Assemble the mixed leaves, cucumber and carrots in a large serving bowl, along with half the red chillies, spring onions and herbs. Mix the peanut butter, Lucy's dressing and water in a bowl.
Drizzle the dressing over the salad and toss to coat the salad. Slice and arrange the steak on top of the salad, along with the remaining red chillies, spring onions and herbs.
Enjoy! 
Ingredients
Serves 4
2 tbsp Olive oil

3 Sirloin steaks

100g Mixed leaves

1/2 Cucumber, sliced into ribbons

3 Carrots, grated

2 Red chillies, deseeded and thinly sliced

3 Spring onions

Handful of mint

Handful of Thai basil

Handful of Coriander

2 tsbp Deep Roast Crunchy (ManiLife)

3 tbsp Lucy's Lime and Chilli Dressing

40ml Water