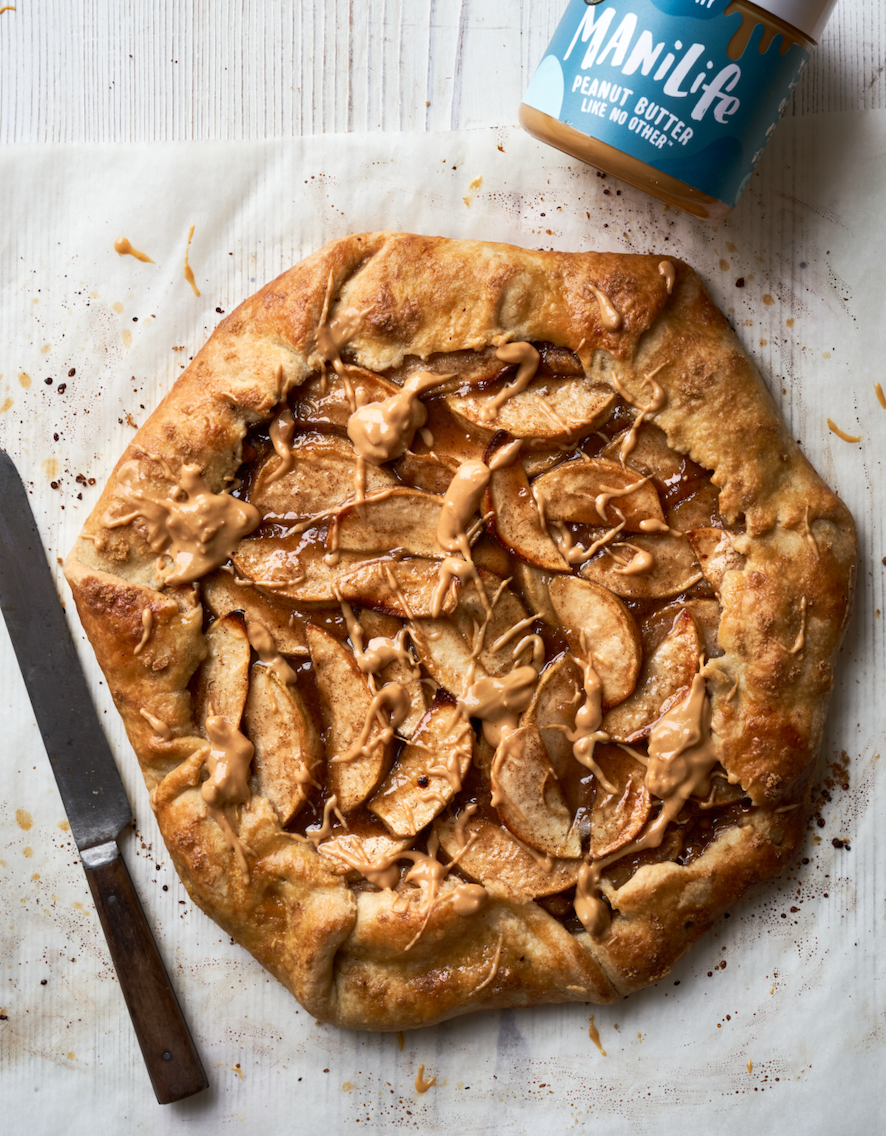 Apple and Peanut Gallette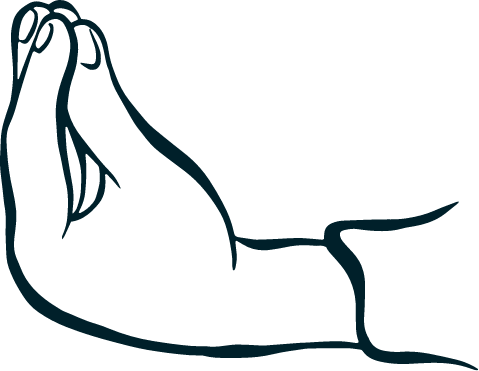 Method
1. To make the pastry, add the flour, sugar, salt and cold dairy-free baking block to a food processor and pulse. Slowly add in the cold water and pulse again until a dough forms. Cover and chill for 30 mins.
2. To make the apple filling, add all of the ingredients to a bowl and mix well. Leave to sit for 10-15 mins while you make the frangipane.
3. In a food processor, blitz the peanuts until fine, then add the remaining ingredients. Blitz until smooth and set aside.
4. Preheat the oven to 190C/Gas 5. To assemble, roll the pastry into a large round on a floured surface to the thickness of a £1 coin. Transfer to a lined baking tray and spread over the frangipane - leaving a 5cm rim around the edge. Top this with the spiced apple mix and roughly gather and fold over the edges. Brush the pastry with dairy-free milk, sprinkle with a little sugar and bake in the oven for 40-45 mins until golden brown.
Drizzle with extra peanut butter and slice. Serve hot or cold.
Ingredients
For the pastry:
180g plain flour
15g sugar
1⁄2tsp salt
140g cold dairy-free baking block, diced 40ml cold water
For the apple filling:
3 bramley apples peeled, sliced 50g light brown sugar
1tbsp plain flour
2tsp lemon juice
1tsp ground cinnamon
1tsp ground ginger
For the frangipane:
70g blanched peanuts
15g plain flour
1/2tbsp cornflour
30g coconut oil
2tbsp aquafaba
50g soft brown sugar
1/2tsp baking powder
1tbsp dairy-free milk, I used oat
60g ManiLife Original Crunchy Peanut Butter