Summer Party at Taste of London Festival
July 18, 2017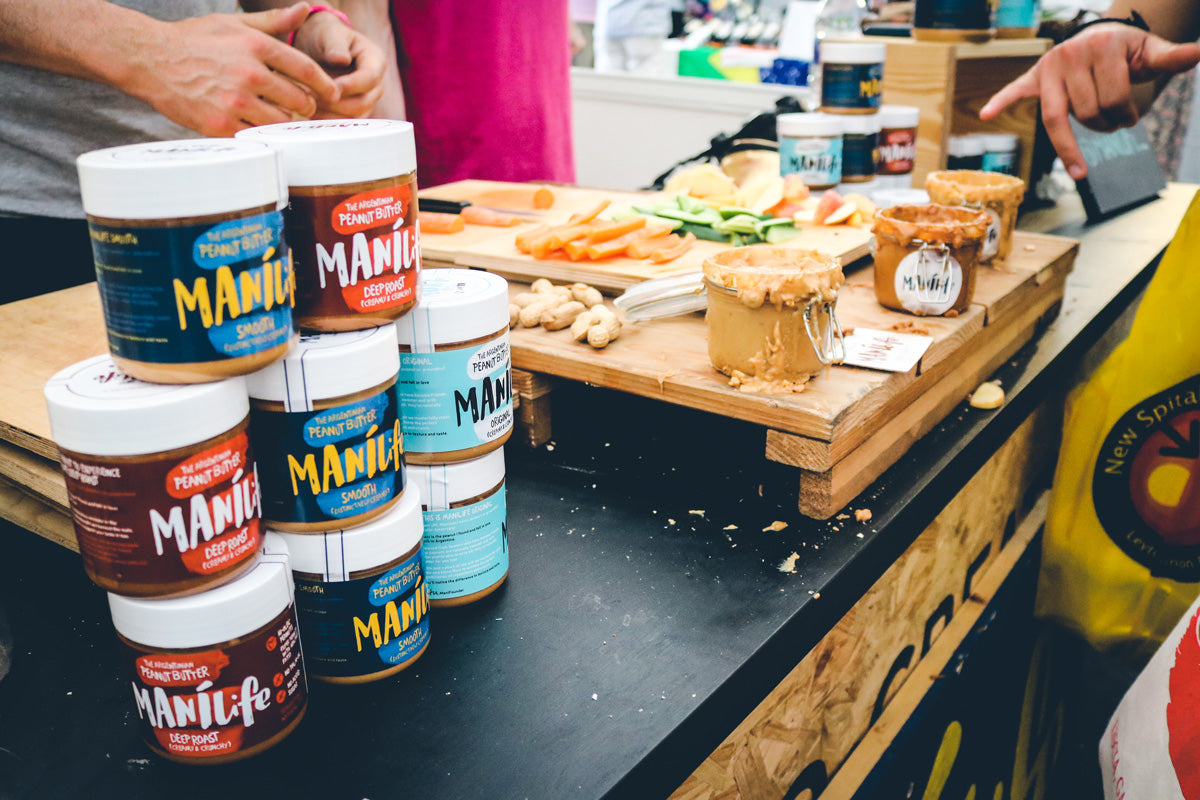 After the successes at our first ever Taste of London Winter last November, the ManíLife team didn't hesitate when they came calling for the summer.
Another fantastic decision.
After three long days sampling ManíLife and serving ManíLife-Rude Health smoothies at FloVibe Festival the weekend before, it was a miracle that we managed to put together a team of ManíLifers to man the stand for five full days at Regents Park. We are very lucky to have an amazing community of both ManíLifers and loyal customers… not to mention our lead investor, Ross Elder, who came down and got his hands dirty with us, sharing the ManíLife love with the masses.
The smoothies were back in full flow and by some divine intervention (Tesco ran out of apples..) we discovered a PB combination to top all others. Cucumbers ladies and gentlemen, go really really well with peanut butter. 🙌 🙌
Almost too well perhaps.. Big apologies to those that missed out on the Deep Roast late Saturday afternoon🙈 🙈