Meet the ludicrously delicious new edition to the ManiLife range
October 09, 2021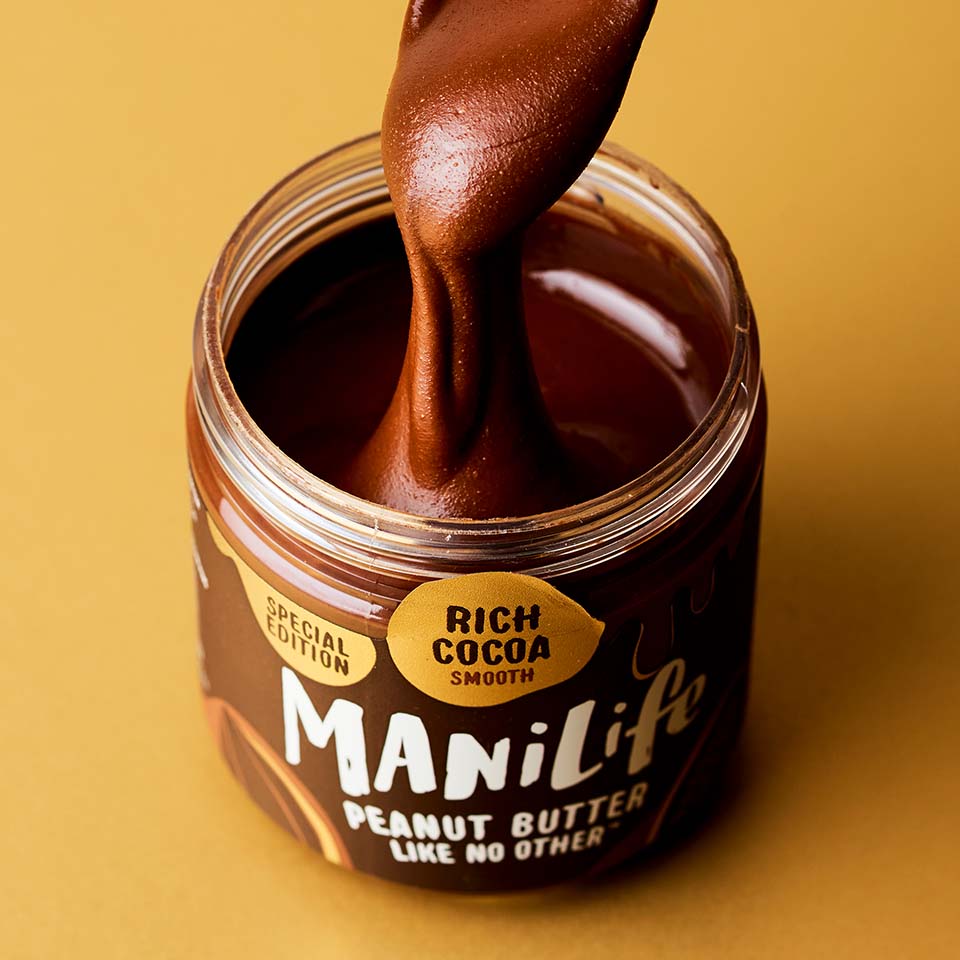 Rich Cocoa Smooth Peanut Butter
The Fairest Of Cocoas
With a focus on provenance and flavour, we've searched high and low for the finest cocoa and found it in the heart of Tanzania, exclusively from a corporative of small-scale farms called Kokao Kamili.
Farmers We Know By Name
The cocoa is 100% traceable to the individual farmers – who we know by name and who are paid at a price premium.
Rich Cocoa Indulgence
Made with just four ingredients – hi-oleic peanuts, unrefined golden cane sugar, cocoa powder, and sea salt - the Rich Cocoa Peanut Butter is irresistibly smooth in texture and rich in taste.
Smother on bread, drizzle on pancakes or porridge for breakfast, pair with fruit for the perfect pick-me-up snack or dollop on ice cream for a mid-night treat like no other.
"We're buzzing for the nation to get their hands on a jar of this stuff. It's not a chocolate spread or traditional peanut butter – it's such a unique flavour that can only be fully grasped once it hits your mouth. It's truly and unbelievably delicious!"
Stu, ManiLife founder
Visit Kokoa Kamili for more information.