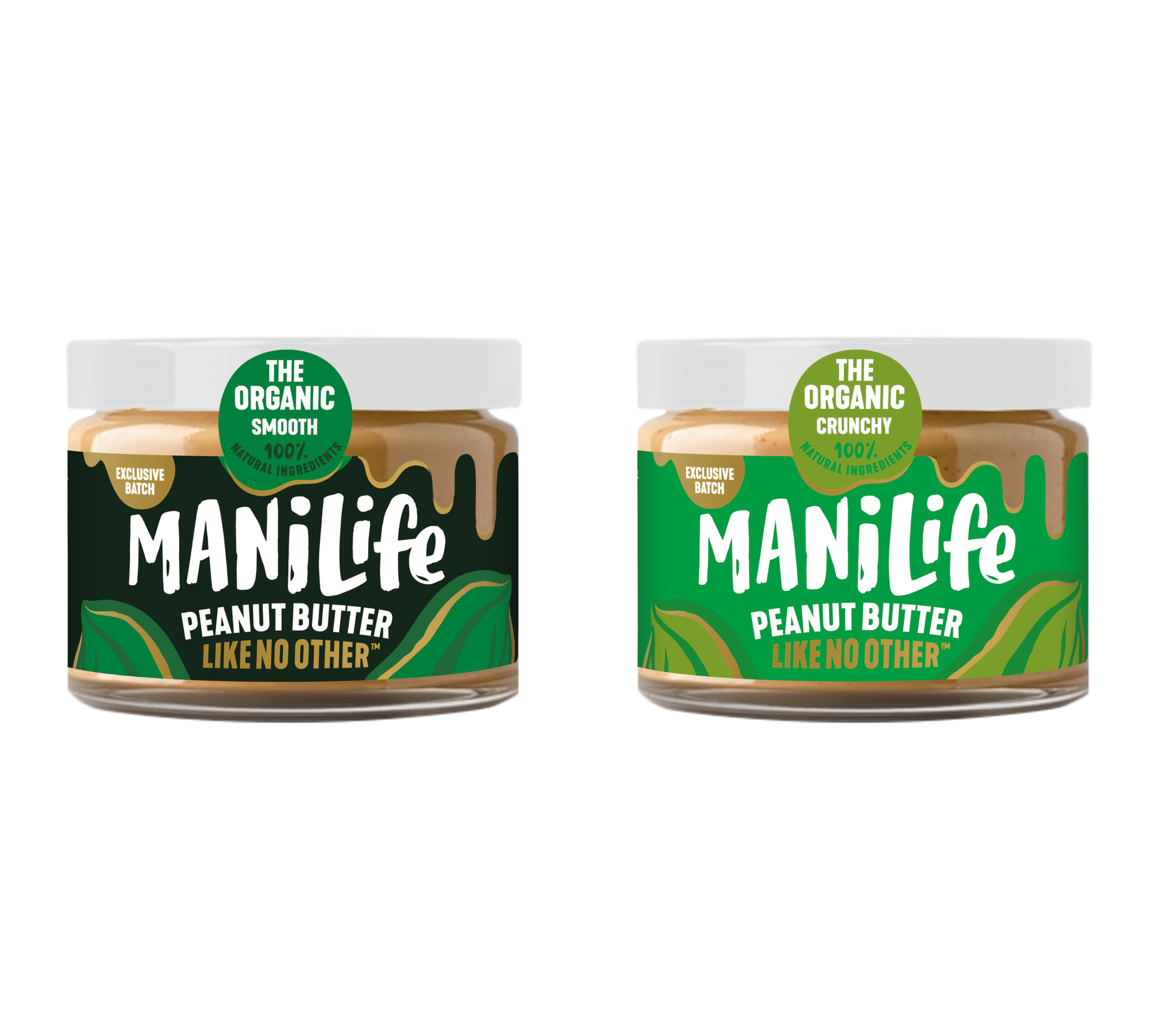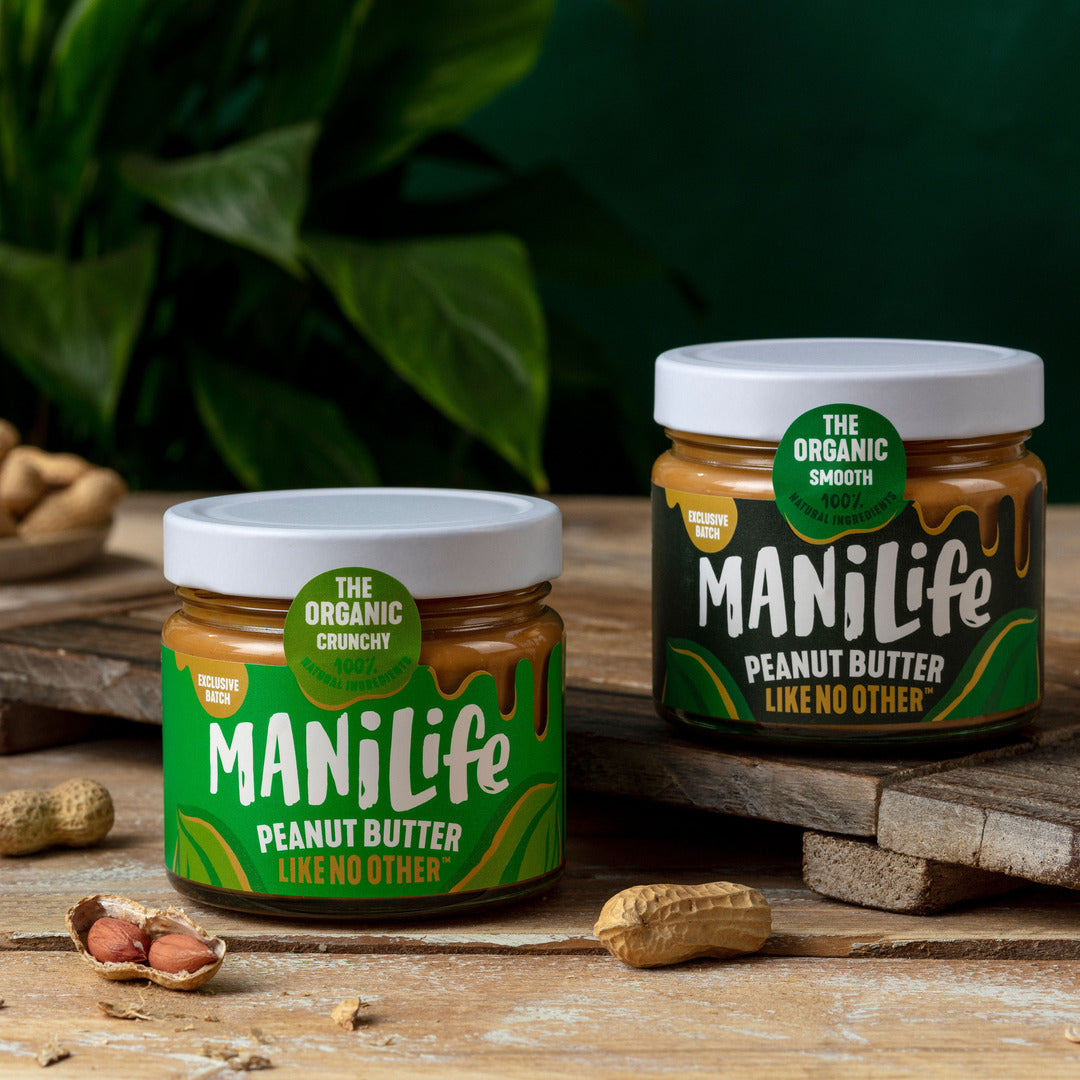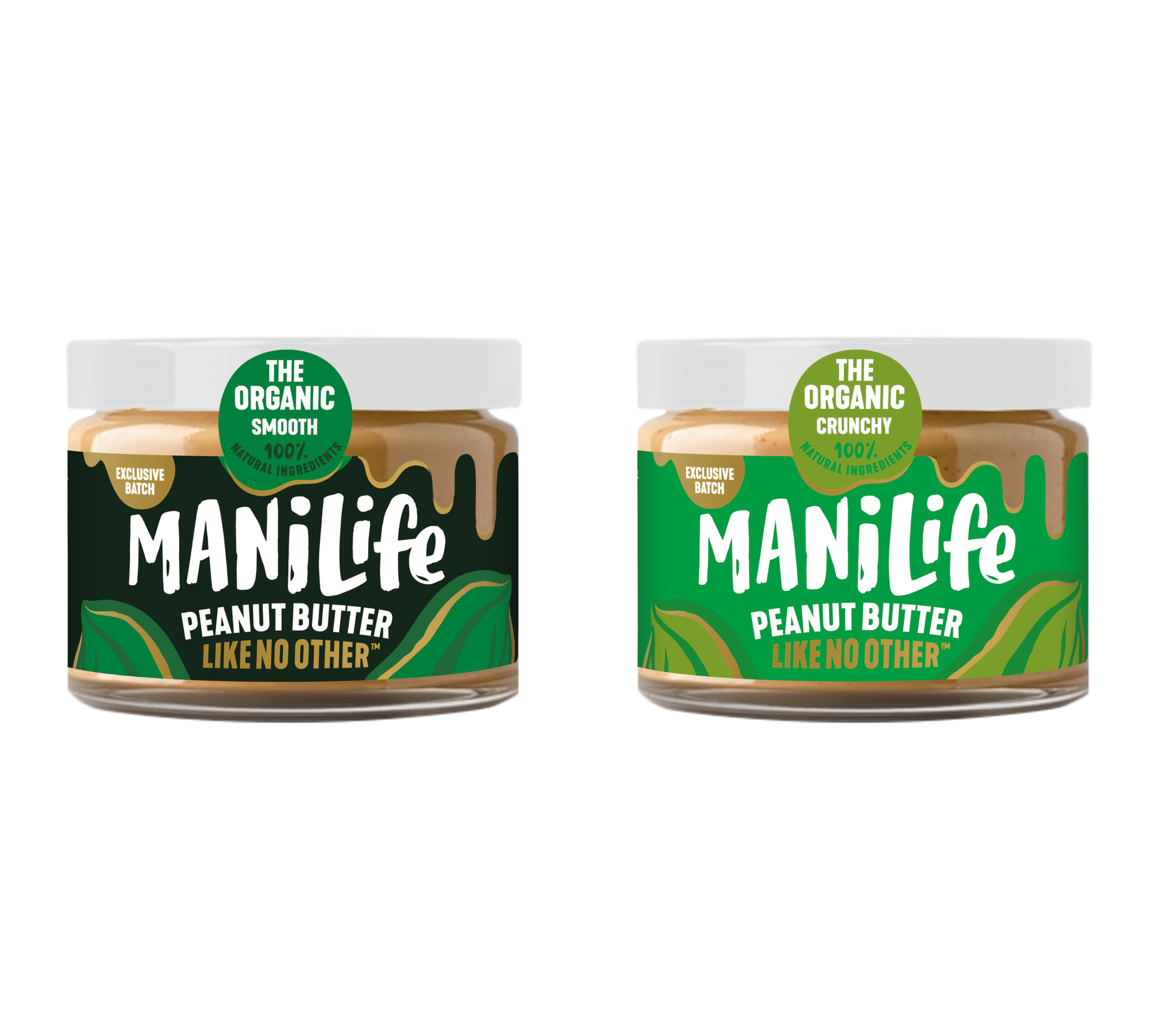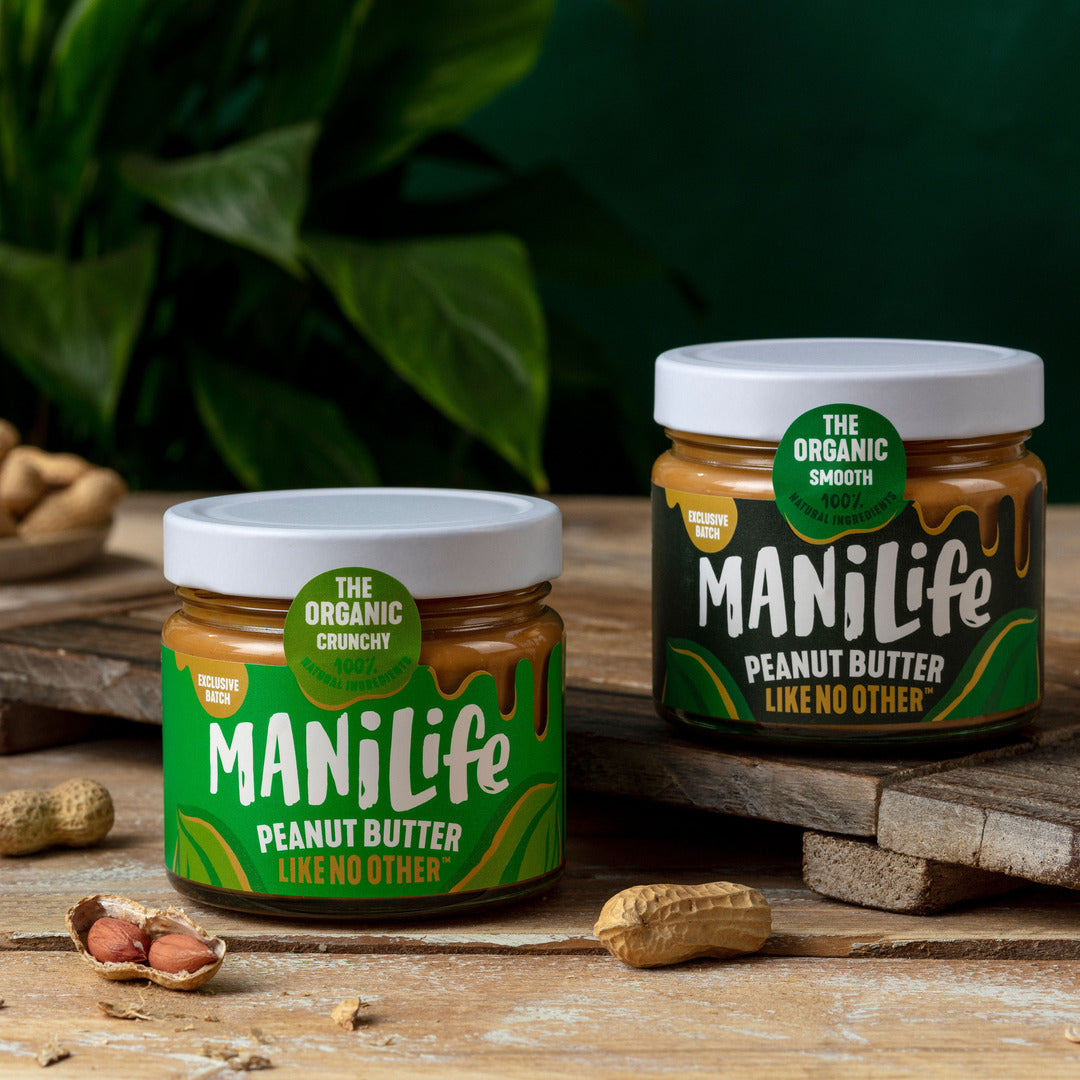 The Organic Taster Pack
This bundle brings together the exclusive Organic Range in both, crunchy and smooth. Discover The ManiLife Organic range for £9.99 including delivery.
The Organic Taster Pack
£9.99
Ingredients
Organic Hi-Oleic Peanuts 99.3%, Sea Salt 0.7%
ALLERGEN INFORMATION
Produced in a factory that handles Milk, Gluten, Egg, Soya and other Nuts. Contains Peanuts.
DIETARY INFORMATION
No Added Sugar, No Palm Oil, Vegetarian and Vegan.
RECYCLING INFORMATION
Jar – Recyclable. Lid – Recyclable
Once all the peanut butter has been eaten up you can re-use the jar for: salad dressings, overnight oats, flowerpot, pen holder, swear jar and much more!
STORAGE AND USAGE
Stir me up, I'm all natural. For optimum Manímunching experience eat within 3 months of opening, never double dip and if you like it extra thick store in the fridge.
Nutrition
TYPICAL VALUES Energy(kj)
Energy(kcal)
Fat
of which saturates:
Carbohydrate
of which sugars:
Protein
Fibre
Salt
PER 100G 2580
623
50.4g
6.0g
12.2g
7.1g
7.6g
26.6g
0.7g
PER 15G SERVING 387
93.5
7.6g
0.9g
1.8g
1.1g
4.0g
1.1g
0.1g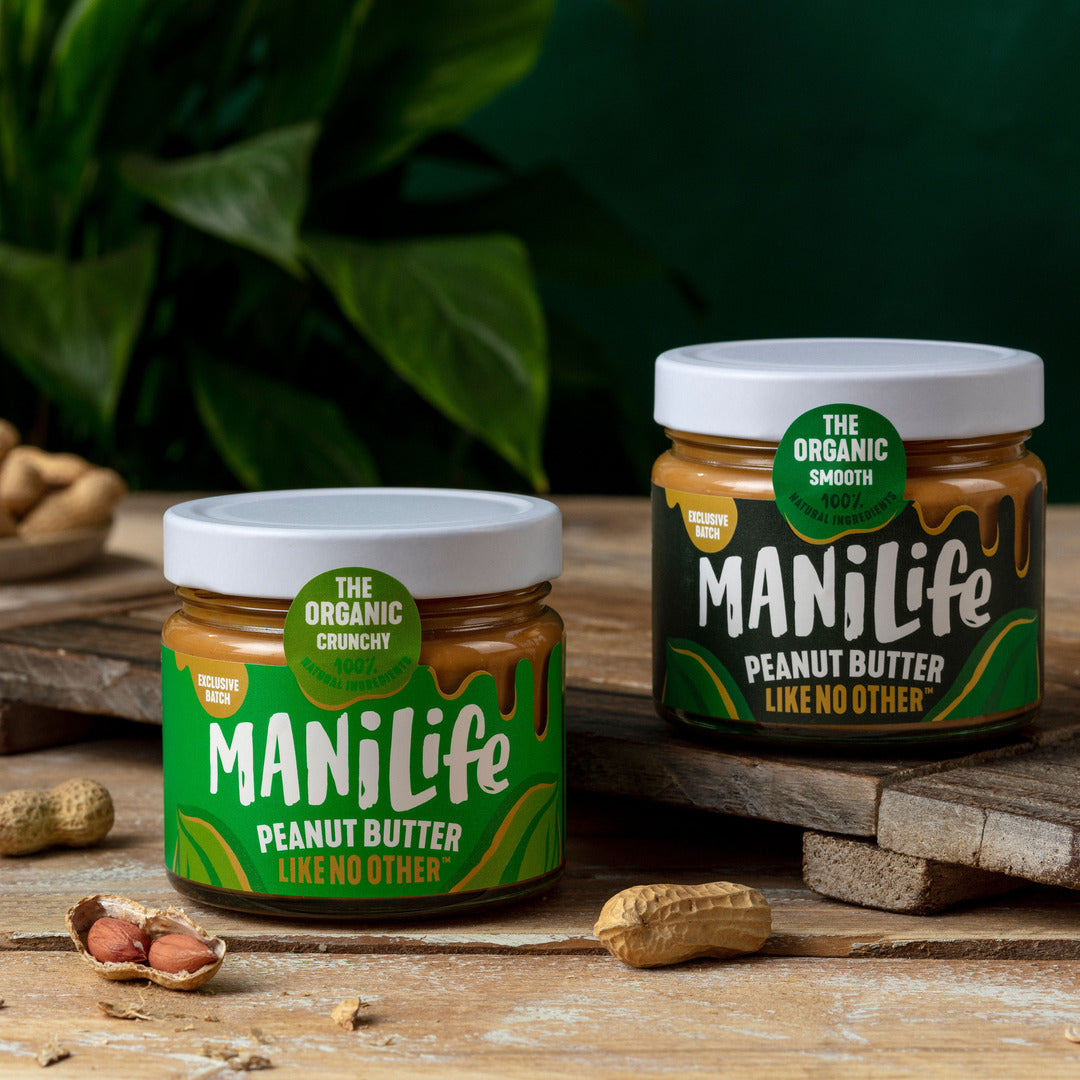 PEANUT BUTTER
LIKE NO OTHER
ManiLife was born in the summer of 2015, when 45 friends came together to make 4,000 jars of peanut butter, one jar at a time. But it's not just about the peanut butter. It's about our desire to work with people we love and respect - and it just so happens they're the best in the business.